On the assessment of the situation around relations in the triangle Russia-Iran-Israel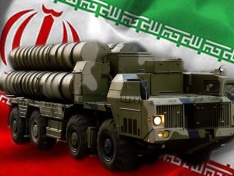 Material posted: Pankratenko Igor N.Publication date: 25-05-2011
In true Israeli style diplomacy on Russia once again started the pressure in the issue of further development of Russian-Iranian relations. The unprecedented statement by Israel's Ambassador to the U.S. Michael Oren for a meeting with a delegation of regional leaders of the Russian Jewish Congress makes us think that the current pressure on Moscow in its cooperation with Tehran will take the greatest possible character.
It is clear that Israel is the state unique, but open and direct appeal to the citizens of the Russian Federation to exert pressure on the government of your country in the interests of another state (but still made by a diplomat in a third country) is something completely new in diplomatic practice[1]. In fact, Russia is forced to make a final choice between Israel and Iran, and to shy away from this choice, no matter how hard we tried, will fail. Not the geopolitical situation.
Everything seems to be simple, you only need to weigh the choice in which side would be the best for Russia's interests. But as this current choice of the ruling elite, I believe, will be made contrary to the fundamental interests of Russia, not less important is the attempt to answer the question of why would happen.
The content
Introduction.. 3
1. Some statistics.. 4
1.1 Iran.. 4
1.2 Israel. 5
2. Trade policy and political trade.. 7
3. Thanks to the "Russian ones". 10
4. The Russian national characteristics of foreign policy.. 12
5. The sources used 15..