Clara Shih. "The Era Of Facebook. How to use the power of social media to grow your business"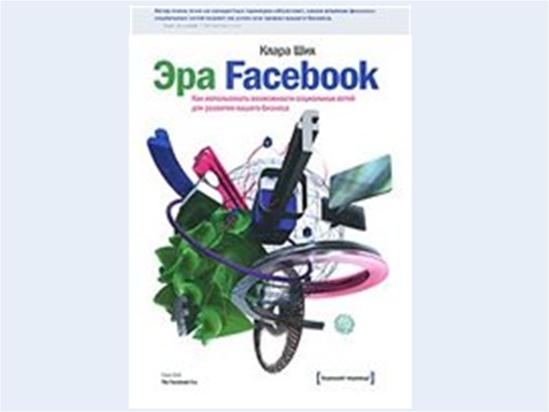 Material posted: Publication date: 23-06-2011
This book is a step-by-step guide to using Facebook (and other social networks) for business. She talks about completely new marketing techniques that emerged with the development of social networks. How to use online networking to find the best places in the best company. How brands can find social networks new ideas and directions for growth. How to use the power of social network - its, colleagues, clients - to do things better, faster and cheaper. How to change the way of doing business to get maximum benefit from online presence.
And of course, the history of the development of social online media: the UPS and downs of popular web sites, the emergence of private networks and online games.
Title: The Facebook Era. How to use the power of social media to grow your business
Author: Clara Shih
Publisher: Mann, Ivanov and Ferber
Year: 2010
Pages: 304
ISBN: 978-5-91657-187-5
Tags: innovation , USA , Europe , China