`The Chechen war: combat operations`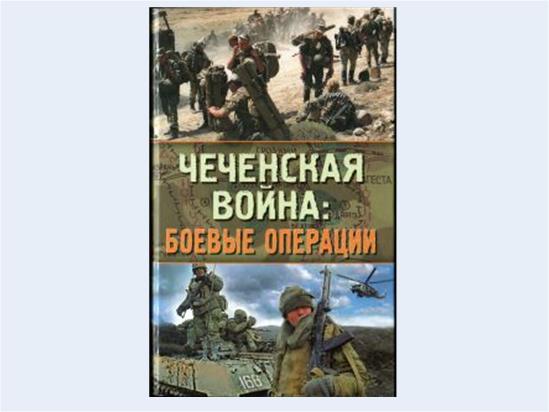 Material posted: Publication date: 24-10-2011
Both Chechen campaigns still remain largely unknown war. Cursed long gone are the days when even public media were open to enemy propaganda, but in recent years, television and print, have fallen into the other extreme — the country learns about the situation in the Caucasus by the meager reports of victories and losses, short news reports, almost devoid of detail.
Serious work professionally analyzing combat experience from Chechnya, you can literally be counted on the fingers. And this book is among the best.The authors, veterans of both the Afghan and Chechen wars, many years collecting information about the combat application of troops in the Caucasus. Ambushes and raids, reconnaissance and destruction of enemy bases, the work of helicopter pilots and snipers, specific recommendations experienced fighters, an analysis of the fighting in the city, in the mountains and "green"... This book is a real encyclopedia of operations of the Chechen wars, the quintessence of combat experience, textbook of military skill, detail, in detail, the story of how to survive and win the war in Chechnya.
ISBN 978-5-699-31245-0
Chechen war : military operations. ; Moscow: Yauza, Eksmo, 2009. — 320 p.