Thilo Sarrazin "Germany. Self-destruction"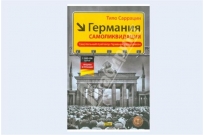 Material posted: Publication date: 02-09-2012
Based on extensive statistics and own calculations and predictions, Thilo Sarrazin, a prominent politician and former Senator of Berlin, clearly shows that the Muslim community in Germany not committed to integration into German life.
The level of education and participation in labor activity of immigrants remains far below the level of the indigenous population, with traditionally high birth rate among Muslims poses a real threat to the country. The author argues for strict migration policy and shows ways out of crisis.
Year: 2012
Publisher: Reed Group
Industry (genre): journalism
Tags: Europe , crisis , Germany