To the question about strategic thinking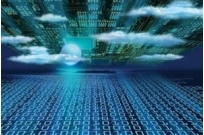 Material posted: -Publication date: 06-12-2012
We have prepared and published a regular analytical report. This time the theme was the study of issues of organization strategic planning and forecasting in the United States. All the material of the report is available on our website.
The increased number of publications, conferences and other events allow to speak about steady growth of interest in the topic of strategy and the big (Grand) strategy in the U.S., which makes the preparation of even a brief review of the most important publications in the broad topic for research. This trend can be seen as one of the symptoms of the stalling of the American policy and "brainstorming" intellectual elite, which seeks to understand the origins of failures in recent years. One of the conclusions that has already been made, this realization of failure in the field of strategic analysis and planning. Popular during the Cold war the topic of strategic and long-term analysis and planning that remained so till the late 90-ies of XX century and beginning of XXI century, becomes relevant again. Think tanks traditionally involved in the subject, seek to develop new and adapt existing methods of strategic analysis and planning to the security environment of the twenty-first century. In 2012, for example, have once again become relevant and popular strategy games and workshops, which are calculated and played scenarios of situation development in this or that region, in the geopolitical arena as a whole.
Thus, it is possible to speak about necessity in the series of works of different scales, designed to assess conducted in the West, research on strategic analysis and planning. The analysis should be the basis for the revival of their own field of studies, taking into account the traditions and achievements of the Soviet school. The end result should be a methodology that can be introduced to the analytical community in the post-Soviet space, educational and research centers working in the critical area of military-political and strategic studies. Obviously, such a leap must be based on the latest achievements in the field of system and interdisciplinary research. From this point of view of absolute interest are complex thinking and complexity science, theoretical and methodological developments which are already widely used in strategic studies. This report focuses on the problems of strategic analysis in relation to the international security environment.
If strategic foresight horizon is clear, it can be change well-developed mathematical methods of the theory of decision making and strategic planning. In conditions of complicated horizon of strategic planning has become a process of continuous research, experimentation and rapid adaptation. In this case, be applied different methods of scenario design and game methods. In complex foresight horizons, the structure of the world in which the actors operate, is subject to change. To date, the strategic theory is not able to offer adequate methods for operating with complex horizons and refers to the genius, the intuition and experience of the researcher, the commander and politics.
Tags: assessment , innovation , forecasts