B. V. Veimarn, Boris R. Vipper and others. "General history of art. In 6 volumes"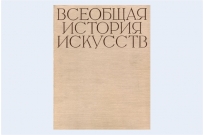 Material posted: Publication date: 20-02-2013
"Universal history of art" prepared by the Institute of theory and history of fine arts of the Academy of arts of the USSR with the participation of scientists - art historians, other academic institutions and museums: the State Hermitage, the State Museum of fine arts named after A. S. Pushkin and etc.
"Universal art history" represents the history of painting, graphics, sculpture, architecture and applied art of all ages and Nations, from primitive art and art up to the present day. This material is in six volumes (eight books).In addition to the illustrations in the tables and figures in the text for each Chapter will be given maps showing the locations of archaeological finds, art centers, locations of architectural structures. "The universal history of art" aims to characterize and evaluate the art of all Nations of the earth, contributed to the world history of art. So in the book along with the art of the peoples and countries of Europe paid great place to the art of the peoples of Asia, Africa and America. Main attention during the work on "universal history of art" took them ages the history of art, which account for a particularly high the flowering of realist art - the art of Ancient Greece, Chinese art of the 10th - 13th centuries, the Renaissance art, the realist masters of Europe from the 17th to 19th centuries, etc.
Release year: 1956
Publisher: The Art
Volume 1 - the Art of the Ancient world.
Volume 2, book 1 - the Art of the Middle ages.
Volume 2, book 2 - the Art of the Middle ages.
Volume 3 - the Art of the Renaissance.
Volume 4 - the Art of 17-18 centuries.
Volume 5 - Art of the 19th century.
Volume 6, book 1 - the Art of the 20th century.
Volume 6, book 2 - the Art of the 20th century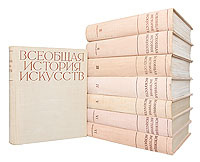 Tags: strategy , art , culture