China has started preparations for "people's war" in cyberspace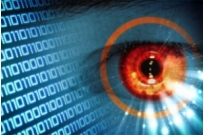 Material posted: Publication date: 31-07-2013
The Chinese army is preparing for "people's war" in the Network, which will be supported by space attack on satellites of the enemy, and using both military and civilians, media reported citing an internal report of the Ministry of defense of the PRC.
The report was prepared by four specialists from the defense research center in Shanghai, reports Freebeacon.com.
The authors of the report consider the possibility of the U.S.-China cyberprotection. According to the text of the report, the soldiers of a new war will become not only soldiers, but all have the necessary knowledge and skills, so that "the cyber war can be called a "people's war". The report attempts to reflect and apply Mao TSE-Tung the concept of "people's war" to the coming war in the Network.
The report also discusses the possibility of space weapons and their possible role in cyber warfare. According to Chinese analysts, such weapons have become the trump card that would help a weaker China to defeat the U.S. in case of military conflict.
Cyberspace depends on satellites, Waitomo "space will become the chief theater of operations in cyber warfare", the document says.
Since ground stations, providing Internet services, it is more difficult to attack, space satellites have become natural targets for attack. Also, the authors of the report noted that the satellites have little protection, making them highly vulnerable to enemy attacks.
The coming cyberwar should include three areas: attacks in cyberspace, defense and support (i.e. intelligence and the collection of the necessary data).
Cyber attacks are divided into "soft" and "hard"
"Soft" cyber attacks aimed at disabling, reducing, disruption and complete destruction of kiberprestupniki, and mean damage of cyberspace, interference, damage to the cables, launching computer viruses, theft and data corruption, as well as "network of terror".
Network bombs, in the opinion of the authors of the report, will have immediately to destroy or paralyze the information network of the enemy.
"Hard" cyber attack involves the use of missiles, lasers, and other types of weapons, able to influence on the state of cyberspace.
Chinese authorities have refused to comment on the report. In addition, China traditionally denies all allegations of cyber-terrorism, pointing to persistent cyber attacks from the United States.
---
Source: OPINION
Tags: assessment , information war , China