Complete contact. Ukrainian Front ceased to depend on the talks in Minsk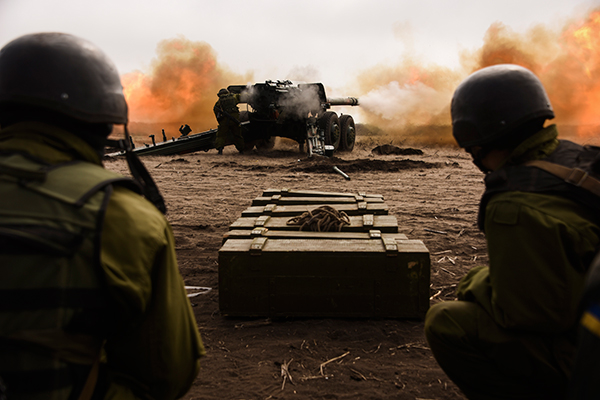 Material posted: Publication date: 29-08-2015
August 26 in Minsk hosted a regular meeting of the contact group in Ukraine: considering the parameters of the front in the Donbass, the parties well in advance not hide the fact that the meeting of negotiators can be considered literally prewar.
Despite the fact that negotiations continued until the afternoon of the next day, the parties were able to agree only minor reciprocal concessions.
One of these was the agreement on the gradual cease-fire to the Day of knowledge and the exchange of data on education at the contact line.
Other important agreements - such as the withdrawal of heavy weapons caliber of less than 100 millimeters or cut filament shelling - the parties have not concluded.
"To Lenta.ru" this fact does not surprise me.
To keep the status quo
Anything unexpected that the meeting was completed without results, is not present - "Lenta.ru" already wrote that from François Ollandom and Angela Merkel in Berlin a little that will change Peter Poroshenko's negotiations, as leaders of France and Germany do not have any levers of pressure upon Ukraine. All the summer long DLNR and Moscow with the last bit of strength kept for almost not realised rests of the Minsk agreements - in expectation of a miracle. However the situation gradually worsened and by the present moment has reached peak parametres: at night before negotiations in the Ministry of Defence of Donetsk republic have counted 213 artillery attacks on home guard positions is actually intensity of high-grade front. Rare calm of the big role do not play, as it is known that the Ukrainian agents of national security have started demining tankoopasnyh directions. Usually it occurs only before approach (from party VSU and a home guard you can find detailed analyses of parametres of front here here again).
For this reason at sessions of contact group in Minsk any more do not speak about any cardinal motions. The parties prepare for military opposition, gradually pulling together heavy machinery to a front line (for example, it it is known about leading in a zone of active operations of tactical missiles) and conducting prospecting actions with aircraft application. It is clear that in such conditions of speech about military and political options of an armistice it is not conducted at all - now it is possible to speak only about a preservation of the status quo. And the European politicians are interested in it much more, than the Kiev authorities which are guided only by one influential politician in Ukraine - the American ambassador Jeffrey Pajetta whom, not especially hiding for diplomatic etiquette, selectively supervises over separate areas, the ministries and even country branches. Besides, Europe is not quite homogeneous: for example, hands of Poland the Old World continues podpityvat the Ukrainian army.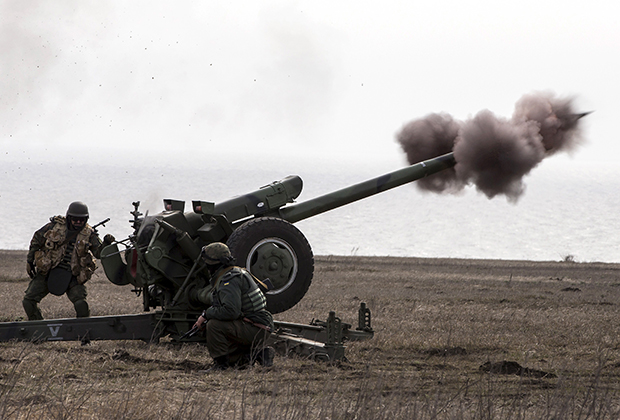 Photo: Marko Djurica / Reuters
Trunk-call routine
The Minsk process has turned today to political routine. Numerous meetings of groups, subgroups and the other "high" commissions - only a way to freeze a situation at the higher political level, having transformed war into infinite negotiating process. This scheme which has been thought up in the end of the last century, has been developed in the conditions of essentially other parametres of military opposition - for the countries with the smaller population and smaller intensity of conducting operations. It becomes more and more appreciable: the Minsk contact group cannot reach a consensus even in questions of an exchange of the captured. As a result all decisions are accepted «on the earth», without thinking about words and statements which are about it said in Minsk by responsible companions.
No negotiations are capable to solve the main problem - chronic inability of Kiev to be the predicted partner. At the moment the Ukrainian politicians have taken of a self-destructive position, and only pressure of the European participants of settlement till last days constrains armed forces of Ukraine (VSU) from a frontal attack on a position of a home guard with unpredictable consequences. Thus even if Presidential Administration Poroshenko will act with constructive proposals (that it is not necessary to wait), for scale political changes it is necessary, that Kiev controlled a situation that in the conditions of intensive escalating of a military group (as of the end of last week - to 90 thousand fighters) simply it is impossible.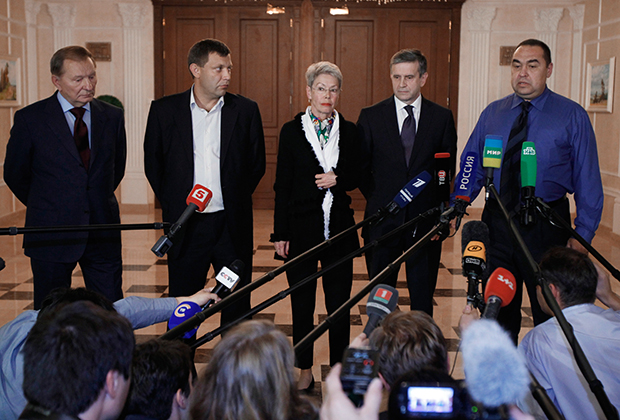 Leonid Kuchma, Alexander Zaharchenko, Hajdi Taljavini, Michael Zurabov and Igor Plotnitsky. Egor Eremov/RiA Novosti
Such front - with hammerings, regular battle collisions, real victims, including among the peace population (that causes obvious animosity) - starts moving without dependence from a political situation. By the present moment the aggravation has not outgrown in scale battles only thanks to prudence of local command. It is literally one of these days on a contact line on a Lugansk direction there was an indicative incident: suddenly even for own commanders fighters of the Ukrainian army have left a post "Facade" near to settlement Happiness. According to attestations of eyewitnesses, military men have run up, simply having left strategic bridgehead on a payoff to the opponent. Suddenly freed operative space on other to river bank has not been occupied by a home guard only under the decision of commanders. Quite probably, this reasonable act has prevented escalation of operations on this sector of the front.
The military decision
Alternatives to Minsk thus too are not present. Still one year ago the parties obgovarivali any variants, however a present aggravation and the developed political situation any more do not arrange to diplomatic innovations. And what offers can be put forward, if the Ukrainian elite has definitively believed in invincibility of a new military group? Actually Kiev now completely repeats experiment of Georgia of summer of 2008 - anyway, military decisions of the Ukrainian authorities are inexplicably similar to a situation of that period: the administration of the Ukrainian president is absolutely assured of the technical superiority and in the same way hopes for military support of the West, completely ignoring disturbing signals of local military structures.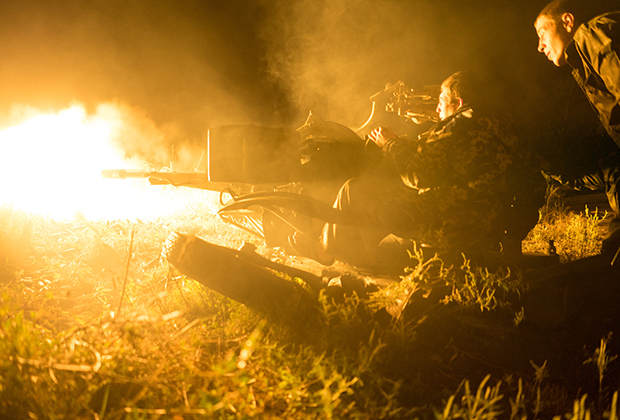 Photo: Max Black / AP
The Minsk format, thus, has turned to the Minsk deadlock life in which is supported only in order that the European leaders who guaranteed fulfilment of arrangements, have not lost the face. The Americans switched off from this process formally do not carry any responsibility for an event. In Ukraine it is impossible to carp at actions of diplomatic mission of the USA, as Jeffrey Pajett only acts with certain political recommendations, and to listen to them or not - business of the authorities of Ukraine. To wait in such atmosphere proryvnyh for decisions senselessly and irresponsibly.
For the sake of justice it is necessary to notice what to think up the new format arranging all parties to such degree that they will cease to rattle the sabre, it is almost impossible. Donbass will not go on any forms of political integration into modern Ukraine though still one year ago it was possible. Donbass for Ukraine is lost for ever is that reality with which the Kiev power in its present configuration is not capable to agree.
The power decision in such situation arises by itself.
Michael Pak, Alexey Sanin
---
Tags: Russia , war , strategy , Europe , tactics , armed forces , NATO , irregulars , Ukraina