The battle for the "oil transit"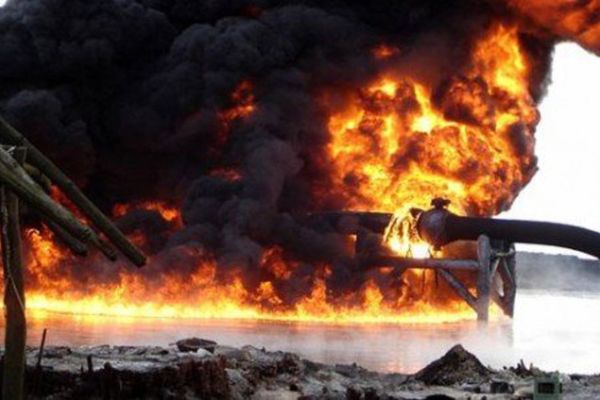 Material posted: Publication date: 21-10-2015
The Syrian army

, with the support

of the Russian aircraft

trying to destroy the

financial base

of terrorist groups

.
The terrorist organisation «Islamic state», forbidden in Russia, has thrown from region Ayr-Rakki in a province of Aleppo some tens heavy anti-tank rocket complexes (PTRK) BGM-71 TOW and insurgents, able to address with this powerful weapon of the American manufacture. Having arrived to appointment region, operators-tipper-ofs PTRK accompanied by small mobile groups of terrorists on three-four cars in which except the most rocket complex the ammunition load stock is transported also, have dispersed on different regions of a province of Aleppo where have developed approach proasadovskie forces.

Overland subdivisions of the Syrian army have already felt arrival to the opponent of a reinforcement. Terrorists operatively spread in a network the Internet video shootings-reports with results of work ­ BGM-71 TOW. And if operators-gunners, on the whole serious men are more senior forty years, with concentration are silent, young insurgents protecting them each exact shot, or SAU (self-propelled artillery installation) accompany each padded tank exclamations «to the Allah akbar!». The account of losses of armour of the Syrian army has gone already on tens.

The reinforcement which has arrived to terrorists should be reflected in operative conditions: on separate sites opponent Asada counterattacks. For example, arranged in thirteen kilometres to the south from Aleppo the city of Abtin some days ago freed by the governmental ­ troops, has again passed under control of insurgents.

Violent fighting proceeds and in a southern unit of Aleppo. The Syrian army while unsuccessfully tries to beat out insurgents from quarters Al-Hadyr, Al-Ajs, Tel-Damman and Zerbe. Thus dot application of possibilities of the Russian aviagroup during street battles is impossible. Including because of a close arrangement of to each other contradictory parties.

Increase of resistance of Islamites in a province of Aleppo quite explainably. And not only because rout of terrorist groupings in the northwest of Syria will open operative open space for approach deployment in a direction of the self-proclaimed capital «Islamic state» Ayr-Rakka.

Having lost control over a province of Aleppo, terrorists will lose an exit on Syrian-Turkish border (its other site is for a long time already under control of Kurds). And it is very serious blow on oil transit - to a key component of financing of "the Islamic state». Because through a province of Aleppo oil from territory of Syria arrived in Turkish port Dzhejhan.

The British journalist Nafiz Ahmed accused time and again authorities of Turkey and the USA that they shut eyes to sale of oil of YOKES in the black market. The western mass-media wrote and about the tankers belonging to Turkish-Azerbaijan billionaire Mubarizu Gurbanoglu and chartered under oil of YOKES.

About oil business of YOKES "New" told even prior to the beginning of military operation of the Russian aviagroup deploying on air base "Хмеймим" near of Latakia (see № 106 from September, 28th 2015). The influential British Financial Times newspaper has made the investigation and on October, 14th has published article «Oil banner of Islam» in which has counted up that under control of YOKES is not less than nine oil deposits in territory of Syria and Iraq. By estimations of newsmakers of Financial Times, only in territory of Syria terrorists daily extract from 34 000 to 40 000 barrels of oil.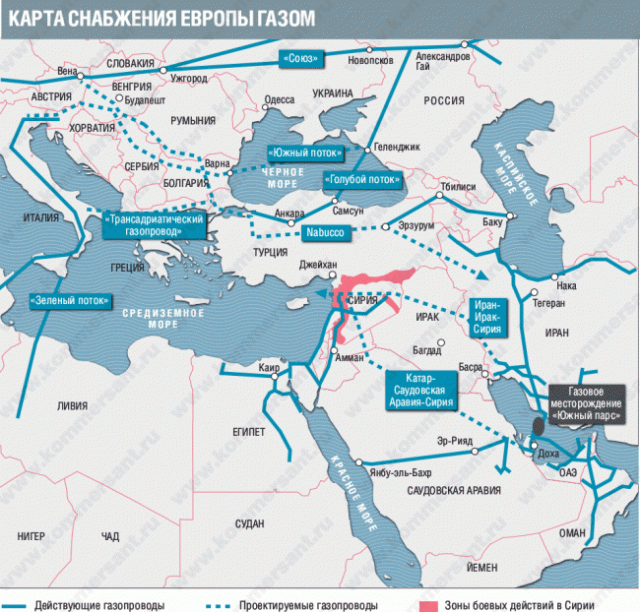 Surprisingly, but our British colleagues have not mentioned a word about oil pipelines, having focused attention of the readers that oil transportation on under control YOKES territories comes true or on tankers, or and at all in canisters.

From numerous interviews to the Syrian traders and engineers-oil industry workers­, representatives of the western special services and oil experts of Financial Times has found out that to Turkey Syrians are engaged in oil contraband. They ostensibly buy oil in the local markets, fill in in 25-litre canisters and forward through border in the northwest of Syria. «When the prices for oil were high, smugglers loaded till 50-60 canisters into boats or metal wash-tubs and moved them on Turkish coast by means of the ropes consolidated on both river banks. There them overloaded on tractors which brought cargo on the local ­ black market, whence tankers for the further resale …» could take away oil.

«Canisters also transport on mules, donkeys and horses (the animal can carry from four to eight canisters)», - has written Financial Times.

The employees of the Russian oil companies interrogated by us sceptically have estimated versions about transportation of oil by means of tankers and «kanistrovuju contraband».

The employee of the Russian oil company has resulted mathematical calculations. 35 thousand barrels of oil is 7 thousand tons. Daily to ship such quantity of oil, the motor car park from seven hundred 10-ton tankers (Financial Times writes about cars in capacity on 75 barrels) is necessary. Taking into account that tankers should be loaded, reach to sale point to unload, return, cars should be several times more.

- Tankers are necessary also for protecting, - our interlocutor was perplexed. - Then that on the territory, under control ­­ YOKES, huge tank trains which are not noticed by aircraft of the coalition headed by the USA day and night ply?

Even if entirely to accept a picture drawn by colleagues from FT, and all trade in oil and gas in Syria and Iraq goes only from wheels and donkeys, the main point remains invariable. Slow defenceless metal nalivniki perfectly well reflect a signal of an aviation radar for many tens kilometres. That them to make out, no companions are necessary. It turns out, what more than a year from the beginning of bombings of thousand the cars representing an ideal target for aircraft of the USA, day by day created base of economic power of YOKES?

One of my interlocutors who was some years ago freed from a colony where served time for plunder of oil ­ from pipelines, has paid attention that the Syrian oil - trudnoizvlekaemaja­, vysokosernistaja, so-called «heavy oil», with density from 0,917 to 1,022 g/sm3 on the structure similar to the oil extracted on the Romashkinsky deposit of Tatarstan.

Is very dense, viscous substance, to pour it from a tanker in canisters it is very labour-consuming to pour such oil even from one tanker in four hundred 25-litre canisters, it is required not less than fifty business hours without breaks on meal and a dream.

- And how you loaded gasoline tank trucks from the oil pipeline with «heavy oil»? - I have specified.

- Oil in pipelines goes under a high pressure. There there was a problem in time to block the gate …

All experts interrogated by us have agreed in opinion that without use of pipelines transportation of such quantity of oil and gas which is extracted in the territories controlled by "the Islamic state» is impossible.

As already told "New", under control of YOKES there were oil pipelines from the Iraq Kirkuk in Turkish port Dzhejhan, and also pipe ISLP which connects the Iraq deposits to the Lebanese port "Сайда" with branch in the Syrian port "Банья".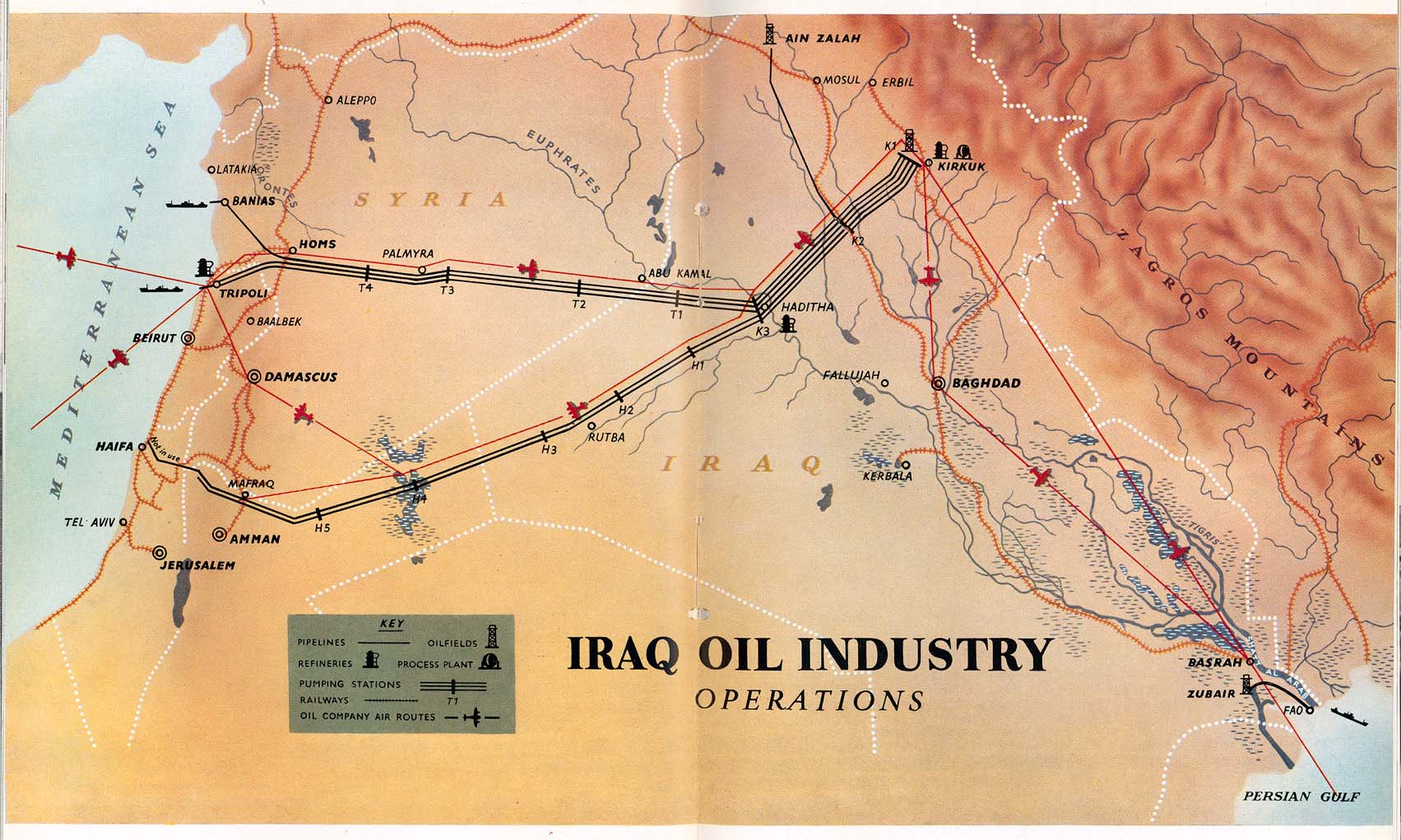 Mass-media set of times informed that ISLP has been destroyed in 2003 as a result of bombings of the Air Forces of the USA for the purpose of economic blockade of a mode of Saddam Hussein and that the pipeline does not function. Meanwhile the American planes in 2003 attacked only Iraq unit of oil pipeline ISLP. On territories of Syria and Lebanon and the pump stations providing necessary pressure for transportation, and a pipe (the most part of pipelines is underground) were always serviceable.

All these facts say that in the northwest of Syria to provinces of Aleppo today there are not tactical battles. Actually, the fate of "the Islamic state» there dares. Liquidation of "oil transit» will deprive terrorist internatsional of financial feed that, in turn, will essentially complicate also recruitment of new insurgents, and purchase of the weapon and ammunition.

Irek Murtazin
---
Tags: assessment , Syria , Iraq