Arzumanyan RV "The centers of power in the XXI century. The relationship between the political and religious at the present stage"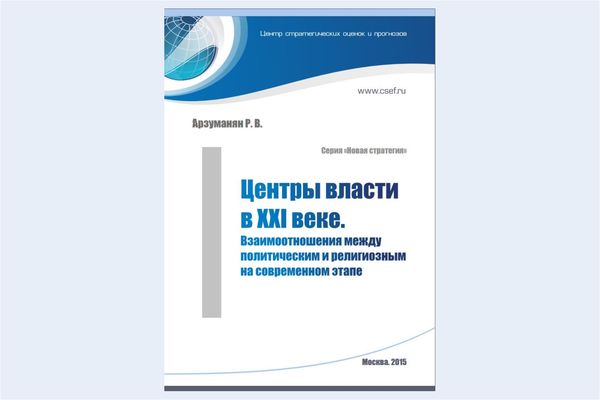 Material posted: Publication date: 19-11-2015
The paper provides a brief analysis of the results obtained by Western geological and political schools in the framework of political theology, which is a leading theorist Carl Schmitt.
Vysk-called a hypothesis that one of the basic principles of the paradigm of post-secular age should be a departure from the views of the state as the only dominant center of power and the possibility of rotation of the WHO-religious as another such center.
Rassmat Riva basic principles, dimensions and classification B tem of the new paradigm.

Dimensions

and

categorical apparatus

enable

a new paradigm

to look at the

processes

taking place

through the

pre-

tional

methodological

lens

to think about

new ways of

formulating and solving problems

in the

security environment

of the XXI century

.
The book is addressed
to students
of higher educational institutions
,
representatives of the
scientific and expert community
dealing with the problems
of political philosophy
and theology
,
war and
national security.
Tags: assessment , strategy , security