Gartner Says the Programmable Economy Has the Potential to Disrupt Every Facet of the Global Economy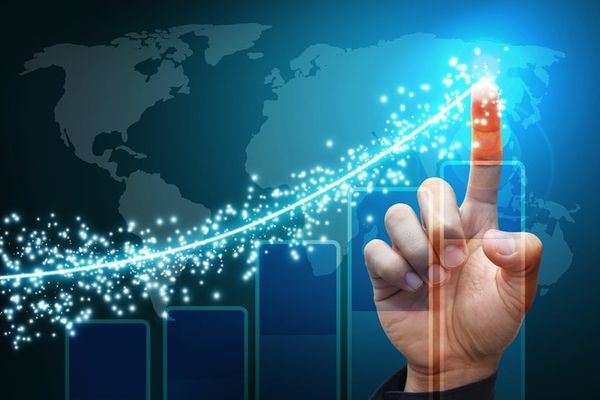 Material posted: Publication date: 21-12-2015
The far-reaching technology-driven transformation that Gartner, Inc. defines as the "programmable economy" has the potential to disrupt virtually every facet of the global economy. The programmable economy represents a massive technology-enabled transformation of traditional concepts of value exchange, empowering individuals and smart machines to both define value and determine how it is exchanged.
Gartner analysts unveiled these Maverick research findings at the sold-out Gartner Symposium/ITxpo, which is taking place here through today. Gartner's Maverick research is designed to spark new, unconventional insights. It is unconstrained by Gartner's typical broad consensus-formation process to deliver breakthrough, innovative and disruptive ideas from the company's research incubator to help organizations get ahead of the mainstream and take advantage of trends and insights that could impact IT strategy and the wider organization.
"The global economy is accelerating down a path of massive technology-driven change," said David Furlonger, vice president and Gartner Fellow. "As the move toward digital business gathers momentum, we can already see the emergence of the next phase — autonomous business. However, these phases still rely on 20th century economic models and Gartner's Maverick research anticipates that beyond autonomous business lies an era of more radical technology-enabled transformation that will eventually have an impact equivalent to that of the Internet."
Gartner created the term programmable economy in 2014 to refer to this emerging phenomenon. The programmable economy is a natively "smart" economic system that supports and/or manages the production and consumption of goods and services, enabling diverse scenarios of exchange of value — both monetary and non-monetary.
"In the Internet of Things (IoT), 'things' are becoming smarter, more connected and more relied upon to augment everyone's life. However, there is a critical missing component to the IoT, and that is monetization," said Mr. Furlonger. "Success or failure with IoT will only be achieved via the development of a new economic platform and monetary operating model. Monetized 'things' will therefore redefine the economy."
The programmable economy, enabled by metacoin platforms and smart technologies, will support new forms of value exchange, new kinds of markets (including dynamically defined on-demand markets), and new kinds of economies such as the attention economy, the reputation economy, the on-demand economy and the resource optimization economy.
New forms of commerce and economic activity, new programmable business models, and new modes of social interaction are already starting to evolve and, eventually, new legal and societal structures will be required.
"The impact of these changes will not, of course, be uniformly positive," said Mr. Furlonger. "Every major new technological development has brought with it unfortunate and even dangerous consequences, and the programmable economy will be no exception. The adverse impacts of the programmable economy will, for example, include the ethical challenges associated with machines making autonomous decisions, and the potential for illegal financing activities."
The most technology-aware and aggressive organizations, and those that strive to be leaders in their industries, should move more swiftly to investigate the current state of the technologies which will enable the programmable economy and think deeply about the disruptions to current business models, principles and practices to better prepare for a radically different future. The information about, and digital representation of, business and societal context that flows across the pipes will be active and monetizable, equivalent to cash (digital currency). It will also have its own programmable rules, resulting in new concepts including "smart property," "smart contracts," "dynamic digital personas," smart business models and distributed autonomous organizations.
"These fundamental changes represent nothing less than the future of business, and will have sweeping consequences that extend far beyond business, to society as a whole. Enterprises and governments must immediately begin preparing for this transformation. They will unquestionably need to rethink their technology portfolios, organizational structures, personnel and skills and vendor relationships," said Mr. Furlonger.
"They will also need to consider much larger issues, including business models, target markets, product and service portfolios, reward mechanisms, intellectual property rights, legal contracts, accounting and taxation treatments, and customer relationships — in fact, every way in which they conduct business or interact with individuals and society. This transformation will, however, take more than a decade, giving enterprises and government's time to prepare and respond — if they act now."
---
Tags: assessment , economy