Association of Deutsche Banks: блокчейн — revolution for calculations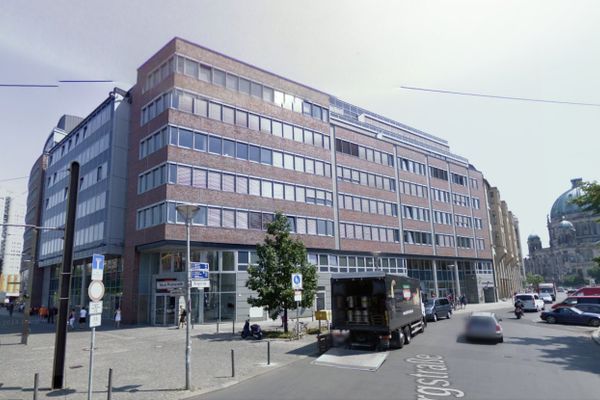 Material posted: Publication date: 08-01-2016
The association of Deutsche Banks (Bundesverband Deutscher Banken) issued the report devoted to a digitalization of financial branch. Authors of the document, answering questions of representatives of the Bundestag, described current state and prospects of branch, including blokcheyn-technologies and microcredit. The association includes more than 210 Deutsche Banks, among which the giants Deutsche Bank and Commerzbank working on blokcheyn-projects within partnership with R3 startup. Bitnovosti prepared the reduced translation of the document.
Whether distribution of digital technologies will lead to basic change of business model of bank? Whether exist proryvnye innovations in this sphere?
For financial branch digital technologies not news. Gradual digitalizatsija has begun more 50 years ago, with introduction of the automated data processing and granting of services in phone and by mail. The workings out directed on the mass market take root into the areas demanding more and more an individual approach to the client, for example, consultation. Distribution to last years smart phones and tablets, and also broadband access to the Internet, became the reason of powerful jerk digitalizatsii. Technical innovations have made financial services more well for the client and have lowered exit barriers on the market for the financial organisations. The market of financial services under the influence of the Internet becomes «the market of the client». Manufacturers of financial services have less than freedom in definition of the price and less possibilities of differentiation. Today it is impossible to answer precisely, in what measure technical innovations and in what jurisdiction become proryvnymi. Among perspective razraboto. Being at an early stage of development, - use of the biometric information for autentifikatsii and blokchejn-technologies. Financial that-company, as a rule, do not possess the banking licence and do not aspire to receive it, rendering service through banks-partners. Regulators should work regulation of such companies for protection of clients and stability maintenance in the market.
Whether is Germany attractive jurisdiction for financial that-projects? What countries are most attractive in this respect and what from their experience Germany can adopt? The financial branch assigns what expectations on regulators?
Germany should support a favorable climate for innovations in financial sphere. It can, besides other, be expressed concerning regulators and supervising bodies. For comparison, to Great Britain the power interfere with work of the innovative companies of financial sphere much more actively. The German authorities in this sense observe more carefully and more likely, than actively operate. In Germany it is widely discussed, up to level of the federal government, a problem of regulation of financing from the private capital (private-equity). In this respect the USA and Great Britain have advantage. Politicians and regulators face new problems: on the one hand, the new technological decisions, developed financial that-companies, mean splash in innovations in financial branch. Development of innovations cannot interfere. On the other hand, it is necessary to find the compromise with questions of protection of clients and stability of the market. It is necessary to pay attention to different lines of thought of regulators to the companies with the banking licence and without it. Inconsistency of the European legislation harms as banks, and financial that-companies. Requirements to measures on counteraction to money-laundering in Europe still strongly differ from the country to the country. It interferes with distribution of successful decisions to all Europe. Feature of Germany - the various legislation on protection of the data in the different earths that also disturbs German of financial that-companies. It is necessary to develop urgently the general legislation in this area.
The European commission tries to promote association of the markets of the capital in Europe. Whether can carry out financial that-companies arbitration, that is, operating from other European country, to render financial services in Germany?
The financial market of Europe still strongly fragmentirovan. Almost any bank not in a condition, being in one member state of the European union, to render services in all territory of EU. In each country there are features of the taxation, the legislation and regulation in the field of consumer protection. For the companies it makes sense for an exit on the market of the new country to open there the separate enterprise. In short-term prospect it will not change. It is true both for banks, and for financial that-companies.
Whether bears digitalizatsija threats for stability of the financial markets?
Intermediary services between creditors and owners of the capital in the area which is not regulated by the bank law aspire to deduce financial that-companies. They raise a transparency of the market and open the new markets outside of adjustable bank sphere where regulators process huge data files, watching risks. Thereupon the risk of instability can grow, as the regulator will not possess the necessary information and lawful methods of intervention for correction of errors out of bank sector. Clients possess now wider choice, but should bear higher responsibility. Politicians should recognise that out of adjustable bank branch with its laws on protection of the client the investors, capable to be responsible for the actions operate. Regulation should provide equal conditions in the market of credit services.
How digitalizatsija will affect a filial network of banks?
Events of last decade show that though clients appreciate presence at bank of physical branches (possibility to visit branch serves one of the main criteria at a choice of the supplier of financial services), in practice clients all use them less often. This tendency will proceed as will type popularity alternative channels of dialogue of the client with bank. The credit organisations will be compelled to be arranged under a trend and to optimise a filial network. How - depends on features of concrete bank.
What should legislators make, the companies and clients to provide safety of financial operations in the light of digitalizatsii? What measures are most effective?
Banks realise set of measures for protection online-bankinga and the infrastructure, interfering with unapproved access to the data of clients. Among other, are used based on a set of rules of system of detection of intrusions. Malefactors constantly improve the skills, and the bank does not have way to affect safety hardware and the software of the client. Clients should follow a set of simple rules. It is necessary to use last versions of an operating system and an antivirus. EU should develop a uniform legal field in the field of information protection to provide equal possibilities to all companies.
They be more likely competitors or partners for banks? In what areas their cooperation can be the most fruitful?
Financial that-companies can be divided roughly on two categories: rendering services for the client or providing some internal process of bank. With the first category banks are in a direct competition. Though and here there are nuances: the platform of the user microfinancing (crowdlending) can not compete to bank: its clients all the same could not obtain in bank the credit because of small volume or high risk. A competition - not new concept for private banks. It is important, that politicians and regulators have created a platform with equal conditions for everything that the competition has yielded optimum results for clients and for economy. The second category of financial that-companies co-operates with banks. Their business model - to offer banks inovatsionnye decisions for optimisation of internal processes. Many technologies which now deduce on the market of financial that-companies, are interesting and to banks. Them concerns, for example, the automated consultations.
How you estimate prospects kriptovaljut? Whether the large companies can (Google, Apple, Facebook, Amazon) to enter the market, using similar technologies? What consequences will be had by the decision of the European court on clearing of operations with bitkojnom from the VAT?
The European court has decided that bitkojny can use to similarly legal tender currency. Without pressing in questions on in what measure this way of calculations is convenient and popular now and as the state institutions will react to growth of popularity of virtual currencies, at first sight the main consequence for emitters of virtual currencies, according to court, there is a possible attention from bank supervising bodies. While there are no bases to believe that the named large players develop decisions on the basis of virtual currencies. In our opinion, much more important for development of financial branch is underlying bitkojna the technology blokchejn.
blokchejn has chances to make revolution in all modern system of calculations, including in trade in securities and in a currency exchange.
Today we cannot expect reaction of consumers and the future scenarios of use of this technology. Not clearly, as safety issues of the data will be solved. Depending on development of technology and its introduction in legal space there will be new risks and new possibilities for banks and other adjustable companies.
What consequences are born by P2P-crediting from the point of view of the borrower and the creditor? Such platforms should fall under what regulation? Whether they bear risks for financial stability?
Credit platforms expand possibilities of financing for the enterprises and physical and offer new ways of an investment of means for investors. It should be welcomed, as access to the capital receive including those who before it had no because of high risks or small volumes of crediting. From the point of view of consumer protection important that investors understood, under what laws the organisations where they put means operate, and correctly estimated risks. New credit platforms still should prove the solvency and stability to cyclic changes of a conjuncture.
We do not consider that the branch demands now additional regulation. Activity of suppliers of innovative services at all should not be regulated rigidly at an early stage of development.
Whether will result creation of the new enterprises incurring dialogue with the client, in washing out of classical concept of bank?
Representative poll among participants of Association of Deutsche Banks has shown that clients, as a rule, make financial decisions very conservatively. Reliability, quality and a wide spectrum of services - strengths of banks - will be appreciated still for a long time highly. That innovative financial that-companies have won an essential share of the market, on the first positions on importance for clients there should be a convenience, individuality of decisions and moderate price.
What role the digital platforms, rendering services of the financial organisations, for example, will play simple money transfers?
While similar ecosystems have not received distribution because of necessity of reception of the banking licence and distinctions of the markets of the European countries. Besides, users do not consider an Internet platform as reliable storehouse of the financial data. Dalshejshee development of the market depends on mutual relations of banks and financial that-companies, in particular from actions of banks. Banks solve problems digitalizatsii, develop the decisions and do not surrender in fight for clients.
How by optimum image the sheaf of traditional banks and innovative financial that-companies in Germany should be arranged? What cities of Germany optimum for financial that-companies?
Association of Deutsche Banks - the convinced supporter of cooperation between banks and financial that-companies. Each of the parties can introduce the strengths: banks - long-term trust, high standards of products and protection of consumers, wide assortment of services for all groups of clients. Financial that-companies, in turn, offer dynamism, innovatsionnost, do an emphasis on convenience. The optimum sheaf of banks and (today very diverse) financial that-companies will be developed by the market at level of the separate enterprises. The responsible policy of regulators should promote this partnership that the competition has brought the maximum advantage to clients. And to banks, and financial that-companies still it is necessary to prove the ability to adapt to changing conditions. Financial that-companies in process of growth will come into the view of politicians, regulators and supervising bodies. Not all from them will survive, but those who will sustain a competition, will turn to long-term projects and, probably, will select a part of a share of the market at banks. Traditional geographical factors do not lose importance even in a century digitalizatsii. For financial that-projects access to investors, an exchange of ideas and business environment creation that demands direct dialogue is important. Concentration biznesov in one place does possible ecosystem occurrence, carrying out of mutual technical and legal consultations. Advantages of Frankfurt - affinity to banks whereas in favour of Berlin speaks a variety: than representatives of different branches and above «the cross effect» there there are more.
What influence will render digitalizatsija on a labour market? What trades will be replaced by algorithms?
Mainly under blow the workers who are carrying out standardised actions will get nizkokvalifitsirovannye. In what measure digitalizatsija will mention qualified personnel (for example, advisers), depends on development of corresponding algorithms and from that, how much favourably them will be accepted by clients.
---
Source: <http://bnfeed.blogspot.ru/2015/11/blog-post_55.html>