The chief economist of BP called the main energy carriers of the future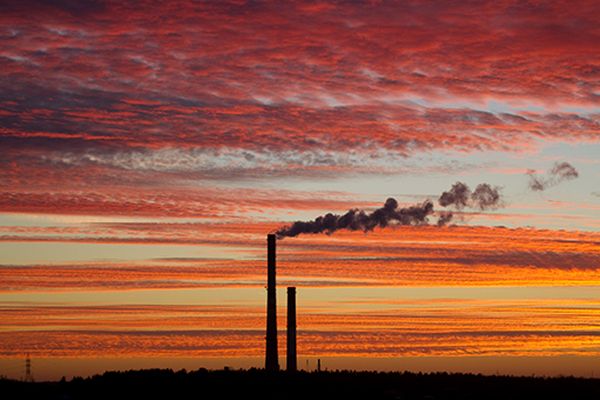 Material posted: Publication date: 09-02-2016
In the next 20 years the share of renewable energy carriers and natural gas will grow in an energy drink, the chief economist of BP Spencer Dale considers. Consumption of coal will be reduced, and demand for oil will be helped by increase in number of cars.
Renewable energy carriers and natural gas will become the main engines of world power in the next 20 years. It will occur thanks to improvement of technologies and decrease in expenses, and also implementation of the program of control of climate changes, the chief economist of BP Spencer Dale in article for Financial Times writes.
Dale considers oil prospects less unambiguous, but demand for it, according to the expert, will be guaranteed by probable double increase in world vehicle fleet in the next 20 years.
Demand for coal will most strongly be reduced, the economist as China, being his main consumer, is reoriented on the scheme of growth to a lesser extent tied on carbon energy carriers believes.
Deyl notes that reduction of consumption of coal will go in a close sheaf with decrease in emissions of greenhouse gases, based on increase of energy efficiency and transition to fuel with the low content of carbon.
In general, according to Dale's forecast, world demand for energy carriers in the next decades expects significant growth. With expansion of global economy at the expense of the Asian countries more energy will be required to provide increase of economic activity and a standard of living, he noted.
As for the oil market, Dale expects increase in demand against weakening of the offer. In particular, he believes that production of slate oil in the USA passed the peak in the spring of last year and probably will continue to decrease for this year.
Based on these tendencies and even in view of prospect of increase in the Iranian deliveries, the oil market in the second half of the year probably will approach closer balance position, Dale writes. Thus the considerable surplus of stocks will remain and will be required some time for disposal of it, the economist added. As a result by the end of the year in the market at least some signs of change of a trend will be shown, Dale summarized.
Andrey Kuznetsov
---
Source: http://www.rbc.ru/economics/09/02/2016/56b9d8619a79470a6af031aa?from=main
Tags: assessment , oil , gaz