Opinion: "whip" against Iran hasn't helped, and the West will put on "gingerbread"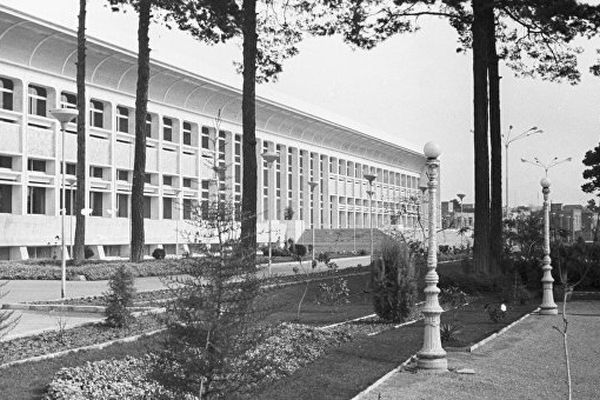 Material posted: Publication date: 26-02-2016
In Iran parliamentary elections have begun on February 26. The political scientist Sergey Grinyaev on air of radio Sputnik has expressed opinion that in current political campaign won't do without intervention from the West, however approach will be another.
General election in parliament (Majlis) of the tenth convocation has begun on Friday in Iran, reports Reuters agency. About 55 million Iranians having the right to vote will be able to take part in vote. The parliament of Iran – Majlis of Islamic council – is elected direct ballot. The candidates who have received more than 25% of votes by results of elections become deputies of Majlis. Other applicants will continue fight in the second round.
According to IRNA agency, in parliamentary elections about five thousand candidates will fight for 290 deputy chairs. The term of office of parliament makes four years.
Elections to the 5th structure of Council of experts of IRI have in parallel begun. Council of experts is special government body, having rights to elect the Supreme leader of the country from the structure in case of emergency.
The Supreme leader of Iran at the moment is the ayatollah Ali Khamenei.
The CEO of the Center of strategic estimates and forecasts, the political scientist Sergey Grinyaev considers present parliamentary elections in Iran one of the most promising.
"The matter is that they pass against removal of economic sanctions, and, in fact, it is the driver of political process in election campaign. How these elections will come to the end, will depend in many respects in what way Iran in the next four years will go. As for concrete estimates, I am inclined to adhere to that position that today Iran is ready for active attraction of foreign investments. After decades of sanctions the country needs to restore economy, to fill labor market, to fight against unemployment, other social problems. And active economic life is for this purpose necessary. And it will become the main subject", – Sergey Grinyaev on air of radio Sputnik has told.
At the same time, in his opinion, today's political background in Iran is to some extent caused by outside influence.
"It is worth to remember that the previous election campaigns in this country were followed by a number of serious disorders behind which, undoubtedly, there were those states which don't want revival of Iran as a regional superstate and try to hold him in a certain framework. I think that the background of political campaign which develops in Iran today is caused, including, and a position of global and regional players concerning this country", – the political scientist has noted.
And investments will become the main leverage over Iran from the West, Sergey Grinyaev considers.
"Today, I believe, investments will be the main lever in attempt to influence somehow a political situation in Iran. It is well known that in recent years neither the military pressure upon this country, nor tough economic sanctions have allowed to influence change of a political policy of Iran significantly. That is "whip" hasn't helped. And now it will be relied on "gingerbread". Certain bonuses in respect of investment activity, first of all, of the western companies, in my opinion, will be provided for Tehran.
Certain bonuses in respect of investment activity, first of all, of the western companies, in my opinion, will be provided for Tehran. And the most part of the western investments, anyway, will be coordinated to a foreign policy of Tehran, to his relations with Russia and, of course, a position on Syria", – the political scientist has concluded.
---