Deutsche Boerse has published details of merge to the London stock exchange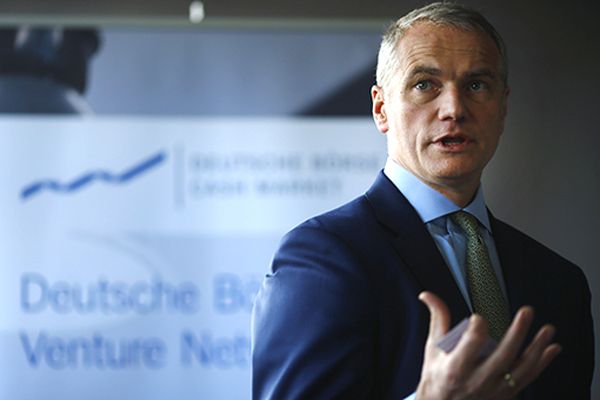 Material posted: Publication date: 26-02-2016
Deutsche Boerse and LSE have published details of creation of large European exchange association with capitalization in $30 billion. The united company which will receive "registration" in London Carsten Kengeter will head CEO Deutsche Boerse.
Deutsche Boerse and the London stock exchange (LSE) have taken the next step to creation of large European exchange association with capitalization of $30 billion. It will become the strong contender to the American platforms which have already come on the market of the Old World. Today the companies have published parameters of the transaction which still should get approval of supervisory authorities. Operators also discuss parameters of merge to the governments of Great Britain, Germany, Italy and France.
In case of transaction the joint structure will be included into the register of the British legal persons as the open public company with limited liability (English Public Limited Company, PLC) and will receive two head offices at once — in London and Frankfurt. The CEO of Deutsche Boerse Carsten Kengeter will be appointed the head of the joint structure, the executive director of LSE Xavier Role will leave the post, is noted in the joint statement of Deutsche Boerse and LSE issued today.
Both companies consider merge as the transaction capable to change balance of forces in the sphere of global stock exchange operators. Attempts of Deutsche Boerse and LSE to create the leading European stock exchange operator which defines share indexes, is the platform for stock trade and derivatives, and also offers services of trading, clearing and calculations, already suffered crash twice — in 2000 and 2004-2005, Reuters reports.
The transaction will allow London which is considered as the main financial center of Europe to keep economic relations with the continent, even despite the referendum on membership of the kingdom in the European Union planned in Great Britain for June. Today the companies have declared that merge won't depend on results of the British plebiscite: "LSE and Deutsche Boerse consider that merge of the companies will create good conditions to render services to clients in the international market, irrespective of referendum results in the United Kingdom about membership in the European Union. At the same time in the joint statement it is specified that brexit (Britain exit) can "affect the volume or character of transactions in different financial centers which will use services of the joint group". Top management of the companies has created committee which is urged to prepare recommendations about a question of the risks connected with brexit (Britain exit).
---
Source: http://www.rbc.ru/finances/26/02/2016/56d031a49a794736a50694f9
Tags: assessment , Exchange , Germany