Israeli military: Russia did not come out of Syria and just changed the weapon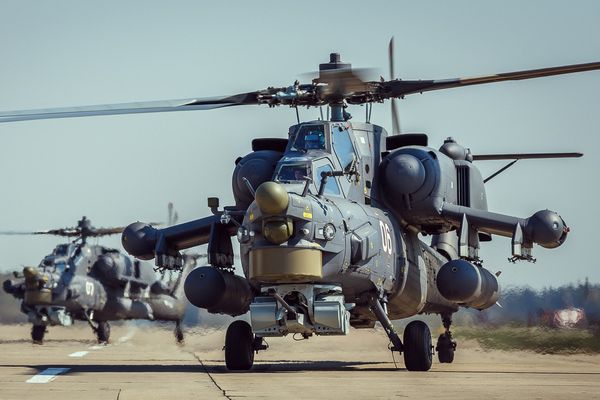 Material posted: Publication date: 01-04-2016
The Russian contingent in Syria was only a slight decrease – from there just took out the equipment that more is not good, Defense News said a senior source in the Israeli air force. Instead of fighter now – the helicopters; and s-400 remain to vigilantly monitor the Turkey. An unnamed military stressed that pleased with the interaction of the armies of Russia and Israel.
Despite statements on the withdrawal of the main part of Russian troops from Syria, the power of the Russian space forces in this country remains very serious, such an assessment gave in an interview with Defense News a high-ranking anonymous source in the air force of Israel. According to him, the fighters came again deployed military helicopters: "He [Vladimir Putin] has changed the form of weapons, but was not evacuated. He brought property of another kind and returned it, which he didn't really need".

On the materiality of forces, says the publication, says that the Russian defence Ministry said that 24 hours was made 40 sorties and struck 117 goals in Palmyra (the city, according to the army of the Syrian regime, now reclaimed).

Instead of a full withdrawal of Israeli intelligence expects a long Russian presence in Syria. In particular, this applies to P-400, aimed at the sky close to Turkey, is clearly a measure to prevent further clashes in this country, says the source Defense News. "If he wanted to deploy these radars and look at us, he was able to do it pretty quickly. But it would be a significant change, and we don't think he has similar intentions".

Israeli military appreciated the professionalism in the interaction of Israeli and Russian forces, in order to prevent inadvertent clashes in the skies of Syria: "Both sides agreed to the rules; each guarding its own borders".

What really bothers the Israeli army, is the possibility that in Syria after the actual departure of Russia to settle the Iranian air force. This Israel would be "very hard to accept" – but at the moment Iranian military, on the contrary, becomes smaller, said the source Defense News. He also stated that "the axis headed by Putin in Syria, initiated by Assad, Iran and Hezbollah" would not such effect on the course of the Syrian war, if not nuclear deal on Iran: now on the side of this axis was the initiative.
---
Source: https://russian.rt.com/inotv/2016-03-29/Izrailskij-voennij-Rossiya-ne-vishla
Tags: Russia , Syria , armed forces , AME