They will form units of the territorial army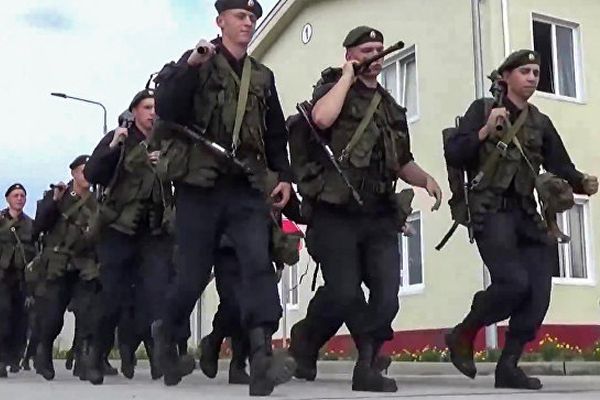 Material posted: Publication date: 28-08-2016
Divisions of territorial troops will be formed for the first time in Russia during the sudden check Armed forces, reported the Department of information and mass communications of the Russian defense Ministry.
"In the event of a sudden check Armed forces of the Russian Federation in the framework of the experiment to create a new system of training and accumulation of mobilization of human resources will first formed several divisions of the territorial army", — is spoken in the message.
Training of reservists is carried out for military training, where they improve their military knowledge, skills and abilities in the practical performance of official duties, the application of standard weapons and military equipment in the modern battle, and also by the action part of the unit. Officers will increase their skills in leadership personnel in the course of performing combat training missions. The defense Ministry stressed that military training has already started in a number of associations, formations and organizations of the Armed Forces of the Russian Federation.
After military training units of the territorial army with reservists, will take part in practical activities, strategic exercises "Caucasus-2016", said the press service of the defense Ministry.
In accordance with the decree of the President conducted an experiment on the introduction of a new system of training and accumulation of mobilization of human resources. The new system provides a part of stock allocation mobilization of human reserve. Treat him staying in the reserve citizens who signed a contract to stay in reserve in a particular military on specific military positions. During the stay of citizens in the mobilization of human reserve and for military training provided them the appropriate payments.
---
Source: https://ria.ru/defense_safety/20160827/1475430591.html
Tags: Russia , armed forces