Churkin called the calling behavior of the US Ambassador to the UN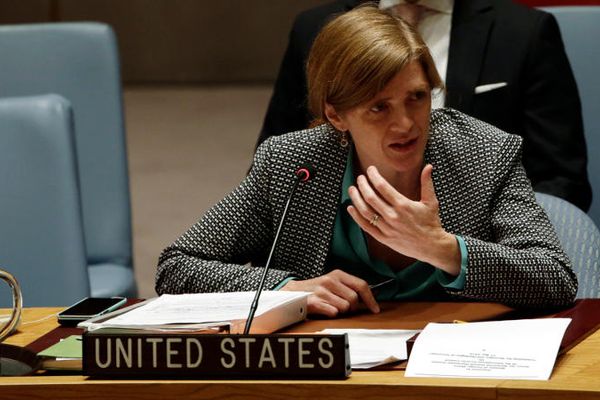 Material posted: Publication date: 18-09-2016
Samantha Power came out to talk to the press during his speech, the Russian Ambassador over Syria.
Permanent representative of Russia to the UN Vitaly Churkin was surprised that during his speech at the urgently convened consultations of the UN Security Council on Syria, his colleague from the United States Samantha Power came out to talk to the press.
"It is clear that the United States needs some very serious actions. What it is, I now can not say, but what I saw today, unfortunately, I was very wary, as my American colleague Samantha Power has behaved at least strange," said he, following consultations of the UN security Council on Syria in connection with the strike of the coalition on positions of the Syrian army in Deir ez-Zor.
The permanent representative of the Russian Federation said that when they came to counseling, he began to share his concerns with members of the security Council, and, as it turned out, the Power went to the press and, not hearing it, began to criticize Russia, including for the convening of this meeting.
"And when they entered after my speech (I must say, her assistant had to say, that Americans understand all of what happened) said that she was not interested, so to speak, had to listen to what I say and that it's all "trick" and so on", - said Churkin.
According to the diplomat, is "absolutely unprecedented defiance".
"In these circumstances, and I was interested to hear how she is going to accuse us of all mortal sins, and I turn left too, leaving my Deputy, and also talked to the press", he concluded.
On Saturday evening, the U.S. air force attacked positions of the Syrian army. The Ministry of defence of the Russian Federation said that while 62 persons were lost and about hundred have been wounded. In the United States said that the Syrians bombed in error and expressed regret. According to the Russian side, in the actions of the Americans are seen the elements of provocationaimed at sabotaging the peaceful solution in Syria.
---