The defense Ministry told about the use of helicopters in Syria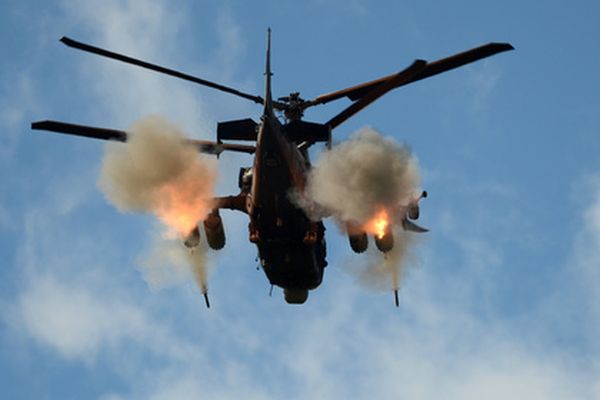 Material posted: Publication date: 28-10-2016
Experience with the use of military helicopters to Syria has allowed to develop new methods of protection from enemy air defenses, told reporters the head of combat training of army aviation HQs, major-General Oleg Chesnokov.
"Peculiarities of use of army aviation in any local conflict, including in Syria, are carefully analyzed. Identifies strengths and weaknesses in the preparation of flight personnel and aircraft operation — depending on the geography of the tasks and characteristics of the situation. Found and developed new tactics to overcome the defenses of the enemy and the solution to firing problems," he said.
Chesnokov added that on the basis of this analysis in the Centre of combat use of army aviation in Torzhok developed recommendations to flight crews that are sent to troops and "are taken into account in the course of further planned combat training".
The armed opposition continues in Syria since March 2011. Russia began to apply air strikes on terrorist targets from 30 September 2015, after requests from President Bashar al-Assad on the provision of military assistance.
Participating in the operation against the terrorists were the crews of long-range bombers Tu-160, Tu-95MS and Tu-22M3 bombers, fighter-bombers su-34 multi-role fighters su-30CM, su-24, su-25, a military transport aircraft Il-76 aerial tankers Il-78, as well as shock and transport helicopters of army aviation.
On Friday, Russia marks the Day of army aviation. Its history this branch leads from 1948, when Serpukhov near Moscow was formed the first squadron of helicopters.
---
Tags: Russia , Syria , armed forces , AME