The Russians are drowning in loans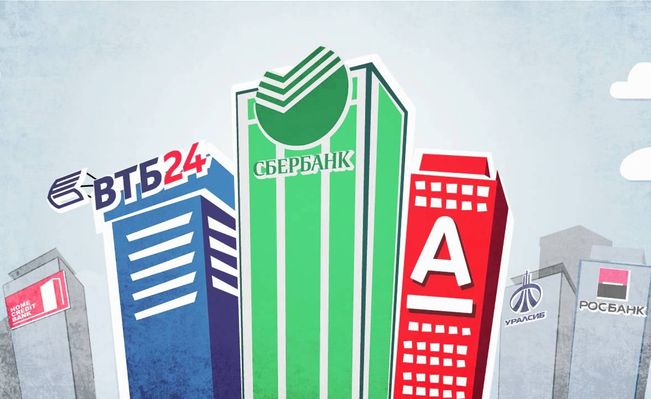 Material posted: Publication date: 22-04-2017
More than half of borrowers in Russia new debts to cover old ones.
The Ministry of economic development (MED) draw optimistic forecasts for rapid growth in real incomes and output of the retail a plus. Not the last role in this play and "the recovery process of consumer credit", I believe in the MAYOR. However, credit growth hides a much more hard – hitting fact- more than half of all borrowers with new loans to pay old ones. Thus every third debtor in the country has two outstanding loan, and every tenth – five.
"According to the Ministry of economic development disposable income could increase by almost 2.5 trillion (real growth 1%), in terms of reduction processes in consumer lending could lead to increase of retail trade turnover at RUB 1.7 trillion (real growth of 1.9%)", – tell in Department Maxim Oreshkin, specifying possible sources of growth in retail trade in 2017 (see "NEZAVISIMAYA Gazeta" of 18. 04.17).
In the Ministry believe that the "recovery process" in consumer lending already taking place. Optimistic officials added data on volumes of issuing new credit cards. For example, according to the National Bureau of credit histories (nbki), in the first quarter of this year was issued to 1.17 million cards, 15.4% more than in the same period last year.
The situation with credit cards issued in different regions of the country differed in heterogeneity. Thus, the greatest growth in card issuance in the first quarter of 2017 was observed in the Republic of Buryatia (+39,9%), Omsk region (+36%), Perm region (+35,6%), the Republic of Sakha (Yakutia) (+33,7%) and the TRANS-Baikal (+33,3%) and Krasnoyarsk (+32%) regions.
"Beginning in 2017, there was a marked increase in the number of issued retail loans (including credit cards and new) compared to the same period last year, – said General Director nbki Alexander Vikulin. – In our opinion, this indicates a gradual recovery of banks 'pre-crisis risk appetite". "In other words, despite the existing risks, banks find opportunities to increase the issuance of retail loans, including new credit cards," he continues.
Credit cards are not the only growing segment, reminiscent of NBCH. So, in the first two months of this year the number of loans for purchase of consumer goods grew compared with the same period in 2016 by 21.9% and reached almost 2 million.
Previous 2016 to credit was also not too sad, continue in the joint credit Bureau (OKB). "For 2016, banks issued 25,83 million new loans totaling more than $ 3.25 trillion rubles In annual terms, the number of loans grew by 14% and lending volumes increased by 28%," – say in the organization, emphasizing that most seriously in annual terms increased by issuance of cash loans. In this segment, the number of new loans grew by 18%, while lending volumes increased by one third. "In 2016, was issued 17 million of such loans at 1.75 trillion a year earlier, banks issued loans of 14.43 million 1.34 trillion rubles," – say in the Bureau, stating that increased issuance of loans last year and other segments of lending.
However, as it turns out, the issuance of new loans does not mean recovery in consumer activity of Russians. Because the thus-obtained funds often do not go into the economy and back into the banking sector.
In particular, according to United credit Bureau, in 2016, more than half of all borrowers take new loans are not for direct consumption, and for partial or full repayment of existing debt obligations. "The highest rate was observed in December 2016, when 58% of the borrowers sent a new cash loans to repay old ones", – emphasized in the Bureau. In addition, continue in the organization, 27% of borrowers last year were sent to the repayment of old debt, more than half of the amount of the new loan.
And today the highest share of borrowers, new loans to pay old debts, is observed among those who took new cash loans of up to 50 thousand rubles, the Share of such borrowers is 56%. Among those who took the from 50 thousand to 150 thousand of these 41%, with loans from 150 thousand to 250 thousand rubles., 43%, and loans from 250 thousand to 500 thousand rubles to 46%.
"The average size of a new loan taken for the purpose of refinancing the old debt, also increased for the year 2016. From 101 to 126 thousand rubles, and the loan size for direct consumption increased from 143 to 167 thousand rubles.", – report in the organization.
In the Bureau this trend is explained by the desire of Russians to refinance on more favorable terms. "Borrowers who took loans at high rates in 2015, wanted to refinance on more favorable terms," – says the General Director of design Bureau Daniel Zelensky, adding that in the end the monthly payment from people who have taken out new loans to refinance are available, the average was 15-20% higher than those who placed the borrowed funds for direct consumption.
Market experts also note that among borrowers with open loans at the time of obtaining a new loan in cash one-third had one loan with an average debt of 100 thousand rubles. "30% of borrowers had two loans with the average total debt of 187 thousand rubles, 18% of borrowers had three open loan with a total debt of 278 thousand rubles., and every tenth – five or more open loans with the debt of 575 thousand rubles.", – listed in the Bureau.
And among those who had five or more open credit, 71% used a new loan for partial or full repayment of existing debts, the company.
Theme credit bondage unexpectedly surfaced at yesterday's meeting of the Presidium of the state Council, chaired by President Vladimir Putin. "A lot of hard questions arise from citizens – consumers of so-called micro-loans", – said the President. Referring to data of the Central Bank, Putin said that the average period of use of such loans so-called payday loans is seven days, and the average amount of 7 thousand. "the Actual overpayment on such loan is 805 RUB – 11.5% for repayment period of the loan," – said Putin.
High debt load of the population is of concern to experts, "NG". "The fact that people take cash loans and a new loan to repay the old one, and part of the money is directed to current consumption, indicates instability of the financial situation of household", – considers the General Director of "Mani Fanny" Alexander Shustov. According to experts, this is not a refinancing in the classic sense. "Classical refinancing means that the loan is transferred for service to another financial institution. If it takes one loan to pay off the payments for another loan, and the balance to live – it's more like a pyramid scheme, which builds the man lost his employment or whose income has decreased dramatically," – says Pasha.
"Please note, 56% of borrowers applying for loans so-called "payday" that is up to 50 thousand rubles., despite the fact that the average loan amount under the program of refinancing is about 150 thousand rubles. And this is when it comes to consumer credit and not, say, an auto loan or mortgage. That is, these loans are directed mostly to ongoing payments for previously generated debt obligations, refinancing is difficult to call," agrees Deputy Chairman "Lanta Bank" Dmitry Shevchenko, while stressing that getting such loans, the borrower only worsens their financial situation.
The growth of activity of banks in the development of programs of refinancing and in retail lending is also no. "Last year, the number of received banks retail loan applications increased in Russia on average by 30%, that is, the citizens do have to apply in banks more often. However, last year the share of approved applications fell to a historic low: only 10% of applications were approved, that is, 9 out of 10 potential borrowers a Bank loan is not received," – says Shevchenko.
Experts doubt and rapid surge in consumer demand in Russia. "Over the past 2016 the real incomes of Russians decreased. In such conditions you should not expect the surge and the increase in the number of bankruptcies of natural persons" – does not preclude Shustov. If the pre-crisis period, the debt load of the citizens contributed to the growth of domestic consumption, and hence economic growth, today's credit resources do not develop, the demand continues Manager of St Petersburg branch of "Rosgosstrakh Bank" Elena Verevochkin. "Today, the debt load of citizens, predominantly serving the old debts. Moreover, the category of citizens that could be no systemic risks to the economy to borrow and service their debts, prefer to wait for better times and cost with its own funds," she says.
Olga Solovieva
Source: http://www.ng.ru/economics/2017-04-19/4_6977_kredits.html
Tags: financial center , Russia