The economist had an argument with Putin about the threats to economic security of Russia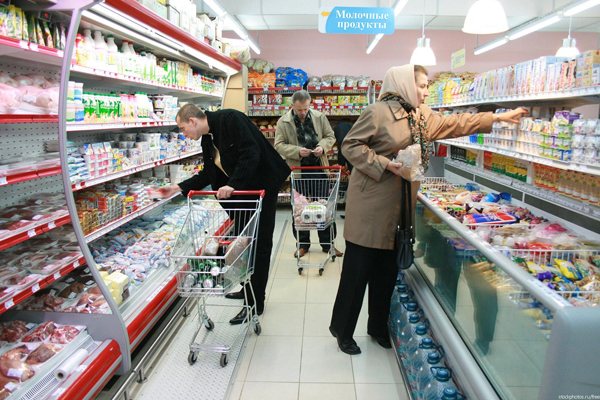 Material posted: Publication date: 21-05-2017
The head of the Russian Federation Vladimir Putin approved the strategy of economic security of the country until 2030. The decree, which lists the main goals of the Russian economy and the key threat to its development, published on the official portal of legal information.
A challenge for the economic security of Russia called the desire of other States to use their advantages in economy development and high technology for increased competition, changes in the structure of world energy demand and the exhaustion of raw materials export model of economic development.
The head of the Center for economic research Institute of globalization and social movements Vasily Koltashov in an interview with NSN said the reasons listed in the document are minor in the implementation of the economic development program, and brought their own list of threats and risks to Russian economic security (listen to audio).
"The document, signed by the President, called the secondary threats that exist for a long time, are well known and in fact, no problems are present. A much more serious problem is the openness of the Russian market, the inability of the large-scale import substitution in the industry. And the inability of preindustrialization we have due to the fact that we, despite the war of sanctions, remain in the framework of the world trade organization and even suspend its membership. Also due to the fact that falling consumer demand, and today the population simply shrinks its spending, because there is no money. These reasons are paramount. And those that called the President, is secondary," he stated Koltashov.
He stressed that the solution of those problems which are designated by the President in the decree, will not help to improve the overall standard of living of the population.
"If you imagine that Russia, having concentrated all resources will solve all of these President issues, it is actually our life for the better will not change. We find ourselves in the same position. Many liberal economists overestimate the problems that the President outlined. And in fact, the primary economic crisis", — concluded the economist.
We add that the strategy paper commits the government to develop an action plan for implementation of the strategy within three months. The main objectives of the strategy include the increased resilience of the domestic economy, to the influence of external factors and threats, and to influence the domestic as well as pursuing growth and maintaining scientific and technical capacity.
---
Source: http://nsn.fm/economy/ekonomist-posporil-s-putinym-ob-ugrozakh-ekonomicheskoy-bezopasnosti-rossii.html