Syria: the rebels had used anti-tank mines TM-62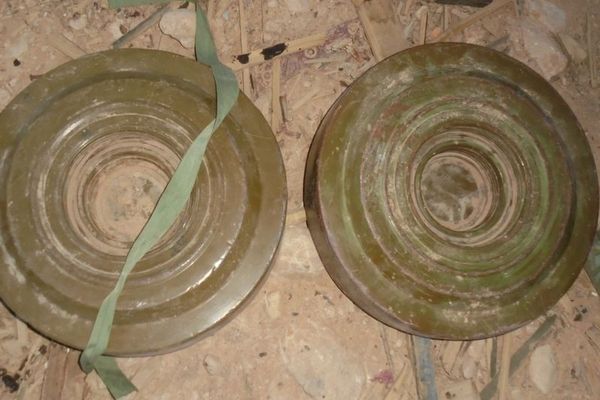 Material posted: Valetskiy OlegPublication date: 24-07-2017
Militants in Eastern Syria protivogusenichnyh widely used anti-tank mines TM-62M Soviet development.
As a rule, these mines are used by them with the Fuze MVCH-62.
Mines TM -62 apply them, as a rule, to mining roads in areas or in front of their positions at a distance of a few hundred meters or for mining narrow sections of the gorges through which they expect the passage of enemy equipment.

Mines buried in the ground and established, typically in groups of two or three mines.
The Fuze MVCH-62 Soviet-made platoons from the teachings projimo button clockwork.
Themselves anti-tank mines TM-62M Islamic state militants use as bombs.
In this case, set into the intermediate detonator detonating cord, the other end of which is displayed outside for securing to him the detonator.
When this is noted when the mines TM-62M set by Islamic state militants, neutralized and extracted, when destroyed do not take detonation.