China disown investment in Russia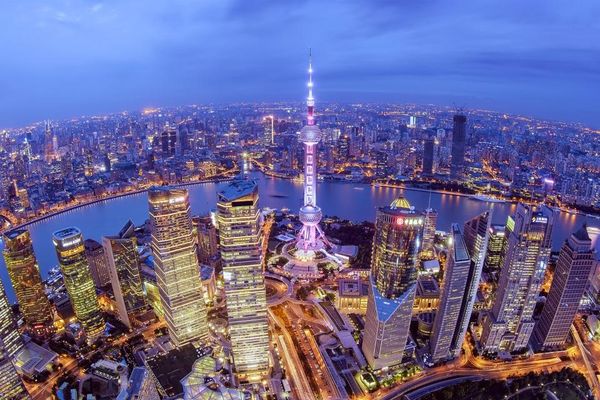 Material posted: Publication date: 11-09-2017
Turn Russia's economic policy in the East, announced after the annexation of Crimea and the beginning of the sanctions war with the West, gradually comes to a standstill: selected as a key partner China is in no hurry to invest in Russian projects, limited to no binding documents.
Last week the forum was ignored by the first persons of the PRC. Neither President XI Jinping nor Premier Li Keqiang arrived in Vladivostok. If the Japanese delegation was headed by Prime Minister Shinzo Abe, Korean President, moon Jae-In, Russia - Vladimir Putin, China was represented by Vice-Premier Wang Yang.
And although Putin in his speech at the forum promised to "support the companies who are willing to explore global markets" and the presidential Plenipotentiary envoy to the FEFD Yury Trutnev reported on the conclusion of agreements 217 at 2.5 trillion rubles, in fact, this investment boom is a Chimera, said Monday the Center for macroeconomic research of Sberbank of Russia.
Despite allegations of involvement in far East Russia Chinese investment of 5.5 billion, "most of the contracts were in the nature of a "Memorandum of understanding", experts of Bank: it are no binding documents that are only declarations, figures which do not reflect real investment and just embellish the statistics.
According to the statistics the amount of prisoners on WEF transactions are rising every year: 1.3 trillion rubles in 2015, of 1.85 trillion roubles in 2016, this is still a third more.
But in previous years the situation was similar: instead of contracts with the obligations of the parties was a Memorandum of understanding.
At the last VEF such "Potemkin" deals of steel, for example, the agreement of Russian Railways and Chinese Huafeng on the delivery of energy resources (no specific amount of this contract is unknown), as well as the project of the bridge across the Lena river in Yakutia, which ordered Chinese PowerChina International Group, but which "are likely to remain on paper", according to the CYI Sberbank.
According to the Central Bank, in April 2017, China's direct investment in the Russian economy amounted to only $ 2.9 billion (against 143 billion from Cyprus). Moreover, in comparison to 2014, their volume fell 1.5 times.
"The only real big transaction of sale on the sidelines of the WEF was the agreement on the resale of 14.2% of shares of "Rosneft" Chinese company CEFC over 9.1 billion dollars," says Sberbank.
According to experts, CYS, lack of interest of China to Wafu "at the present time, it is understandable."
"The solution to political and economic issues pending for several months. In the second half of October, the Congress of the Communist party of China, which is expected to be the decision on the extension of powers of XI third five-year term. There will be changes in the Supreme leadership of the country", - stated in the review of the Bank.
---
Source: http://www.finanz.ru/novosti/aktsii/kitay-otkrestilsya-ot-investiciy-v-rossiyu-1002359183