Why the Central Bank once again launched a printing press?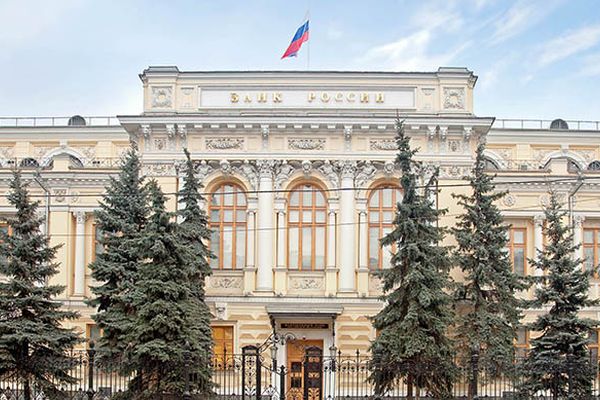 Material posted: Publication date: 05-10-2017
The Bank again turned the printing press on the background of the need to cover Pension Fund deficit. The Ministry of Finance sold € 2.39 billion from the national welfare Fund to the Bank of Russia, having received the 164,18 billion.
In fact, it is a pure money issue or the so-called "printing press". And "printed" rubles earmarked in the budget, and the currency just changes the owner of the Ministry of Finance at the Central Bank. So to call such an emission can be provided, which reduces the pressure from the point of view of inflation risks and of liquidity.
But now it is monetary financing launched for the first time in nine months, throughout the year, the Central Bank have not printed rubles for these purposes against the background of rising oil prices.
Why now this printing press?
Because of the need to Finance the budget of the Pension Fund from the Federal budget during the year must be listed about 3.6 trillion rubles. Therefore, until the end of the year the machine will operate only in 2017 should be to get the Federal budget 1.1 trillion rubles, and the Reserve Fund will be exhausted.
From 2015, when the Central Bank began this practice in the economy had somehow fallen to 4.4 trillion rubles in the framework of this monetary issue. As already mentioned, is secured issue, although in this case the inflow to the banking system is very solid, and the Central Bank is forced to sterilize the liquidity. Since 2015, the Central Bank withdrew 3.3 trillion due to the reduction of credit operations, and now withdraws ruble liquidity through Deposit auctions.
Due to emission at the Central Bank have limited possibilities for easing and reducing rates. By the way, of NWF funds are allocated to the FIU for the first time in history, so we can say that the Finance Ministry has printed out the latest potbelly for the "black hole" of the RPF.
When the currency reserves will come to an end on 1 September 2017 the NWF amounted to $75,36 billion, so that should be enough for the next year will be very hard to resist the inclusion of "printing press" in unsecured mode. Therefore, the Central Bank needs to complete the cycle of easing monetary policy up to this point, because then inflation simply will not allow this to be done, and, most likely, you will need to move on to tougher to neutralize the negative effects.
---
Source: http://ktovkurse.com/rossiya/pochemu-tsb-vnov-zapustil-pechatnyj-stanok