Alexander Bard, Jan Soderqvist "Netократия. The new power elite and life after capitalism"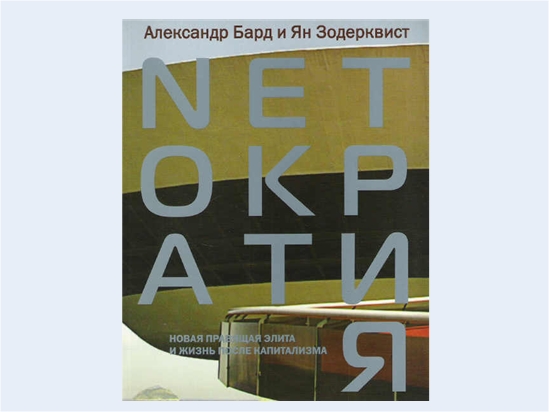 Material posted: Publication date: 22-11-2010
Netocracy are people with brilliant communication skills, and talent to manipulate information. Those who are not able to take advantage of new interactive technologies, form the lower class of the digital age. Advertising lights continue to burn brightly, but neither capitalism nor democracy have to do with this. What's next?
After capitalism comes the age of intentionalism. Those who manage to curb global information network and to learn how to manage new forms of communication, will take control of the finances and legislation, onslaut power and form a new class of business elite - netocracy.
"Netoкратия" - one of a kind work, feel free to destroy the boundaries of academic discipline, reducing in a single whole philosophy, sociology, history, Economics, business and management theory. This is truly the first book, so deeply explores the revolutionary manifestations of ongoing developments in the field of information technologies in the economy, politics, culture and mass communication.
Interactivity becomes a Central feature of the communications, everything changes, and this book explains how and why this happens.
Publisher: Stockholm school of Economics in St. Petersburg, 2004
Paperback, 252 pages
ISBN 5-315-00015-X, 5-315-00029-X
Circulation: 5000 copies.