China wants to lead the global development of artificial intelligence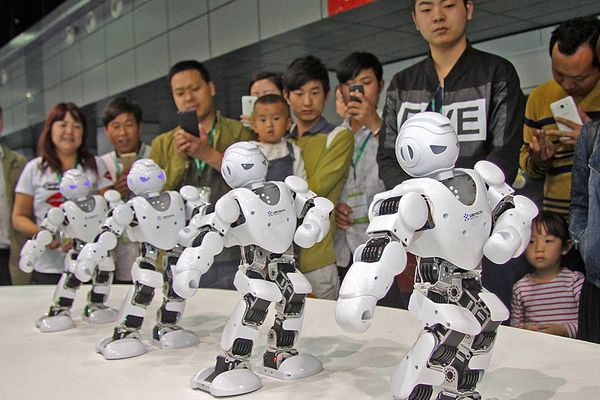 Material posted: Publication date: 18-04-2018
It turns out that China is not just powerfully invests in artificial intelligence. Turns out his experts set out to establish global standards for this technology. Academics, researchers, industry, and government experts gathered in Beijing last November to discuss regulatory issues of AI. The result was a document published on the Chinese recently, which shows that the country's experts in detail considering the possible impact of this technology. China plans to play a greater role in determining technical standards for the development of AI.
Chinese companies will have to adhere to these standards, and with the spread of technology worldwide that will enable China to influence the course of its development. Major Chinese companies such as Tencent and Alibaba, rapidly add AI to their cloud offers and sell their services to the world.
"The Chinese government considers the standardization not only as a way to ensure the competitiveness of their companies, but also as a way to move on from that, who should, to the one who sets the pace," says Jeffrey Ding, a student of the Institute for the future of man, Oxford University, who studies the origin of the AI industry in China, and who translated this report. In the plan it is noted that as the standards bodies of the US influenced the development of the Internet, and it is hoped that the same AI will not happen.
The rapidly growing AI industry in China and huge state investments in the technology have raised concerns in the U.S. and other countries that China will surpass international competitors in the development of this fundamentally important technology. But, perhaps, the economy and the United States and China will benefit from this. The rivalry will only become apparent in how the technology will spread around the world.
"I think this is the first area of technology in which China has a real chance to set the rules of the game," says Ding.
In the November discussion was attended by representatives of Tencent, one of the largest technology companies in China and from the Chinese Academy of information. Discussed approaches to ensuring the confidentiality and protection of private data that eloquently noted trends in the development of Chinese relations. The law, passed by the National people's Congress in 2016, contains certain rules for the use of personal data by the companies. On the other hand, the government is willing to share personal data, such as ID cards, technology companies, and these data are increasingly used for surveillance.
The most interesting, as the analysis shows Ding, growing industry of artificial intelligence of China is carefully considering how best to use this technology. It seems that a new race is about to begin.
---
Source: https://hi-news.ru/science/kitaj-xochet-vozglavit-globalnoe-razvitie-iskusstvennogo-intellekta.html
Tags: China , artificial intelligence