The new energy policy of China will bring down the renewable energy market and prices for solar panels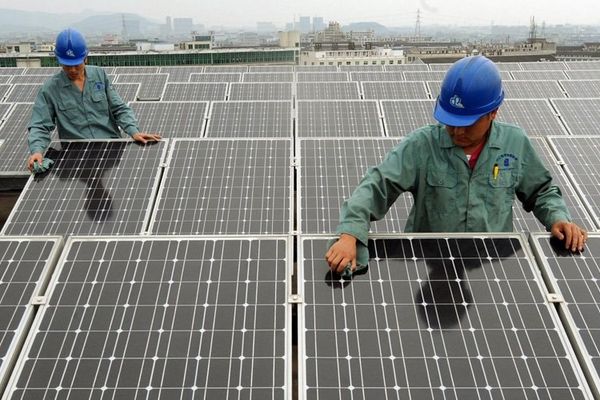 Material posted: Publication date: 11-06-2018
The Chinese government is reducing its support of solar energy in order to avoid "overheating" of the market. Given the role of China in renewable energy development, this decision will affect the whole world. Bloomberg New Energy Finance predicts that the energy maneuver can provoke this year, a 35 percent drop in the price of solar panels and even a total collapse of the world market of renewable energy.
According to the "Notice on the development of solar energy in 2018," the Chinese government will limit support for new projects in this area and 6% will reduce tariffs for solar electricity. Also, instead of having to set a new target for the development of solar capacity, China will focus on projects that can provide electricity to poor rural areas, reports CleanTechnica
Officials hope that the decision will allow to reduce subsidies, albeit in abbreviated form, and make the market development more harmonious. It also will help to reduce the shortage of Chinese Fund renewable energy, which currently is $15.6 billion
News from China has caused many analysts to revise forecasts for global growth in solar capacity.
More recently, they were sure that after a record 98 GW installed in the world in 2017, this year, the solar market will break $ 100 or even 110 GW. For China, projected growth in 40-48 GW. The decision of the government of China brought these forecasts. Now experts expect this year in China will be introduced only 20-35 GW of solar capacity.
But experts predict not only the reduction of the market, but the decline in prices for solar modules. The reason for this will be the overproduction and the producers redirection from internal to external market.
Bloomberg New Energy Finance predicts that in 2018 the cost of solar panels in China will drop by 35%, and in 2019 — by 10-15%.
Due to the increase in import tariffs Europe and the United States would hardly feel the drop in the price panel. However, in India, the middle East, Southeast Asia, Latin America and Africa the low cost of solar panels will allow you to implement many renewable energy projects.
This will lift demand and partly offset the market decline in China. Some experts even believe that, despite the restrictions imposed by Beijing in 2018 will still be running 102 GW of solar capacity.
Quartz believes that the Chinese government will benefit India the most.
The country has set a goal to enter by 2022, 20 GW of solar energy. Nearly 90% of solar panels used in India, made in China, so the Indian power sector will quickly feel the falling prices. Currently, the Indian solar industry is booming, and the tariffs for solar electricity to reach record low values.
Perhaps the solution the Chinese government will allow the country to avoid a situation, which was CA. In this state is too much solar electricity, but it must be reasonable to store and redistribute, and the state is the problem.
Sergey Knee High
---
Source: https://m.hightech.plus/2018/06/08/novaya-energeticheskaya-politika-kitaya-obrushit-rinok-vie-i-ceni-na-solnechnie-paneli
Tags: assessment , economy , China