Oleg Kozhemyako declared "war" largest fish associations?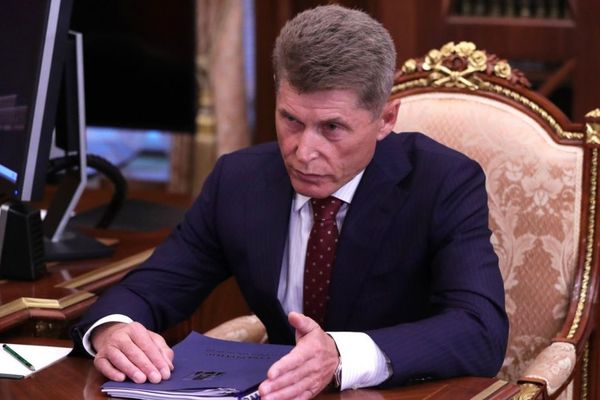 Material posted: Publication date: 09-10-2018
Association of getters of a Pollack (ADM) and the national Association of fishermen, and exporters (VARPE), which is headed by Herman Zverev, should be the mediators between the population and the fishermen, and "lighten up" and talking about "high matters" in the government offices. This statement was made by acting Governor Oleg Kozhemyako, speaking on Thursday, October 4, at the International fishery Congress in Vladivostok, according to KONKURENT.RU.
"Everyone is blaming the power in the high fish prices. What can she do? Intervene in the market, to force to reduce the cost? In the world there is no such. In the world of work industry Association, who with the help of arrangements with the fishermen to resolve the issue of availability of fish products. No one for nothing. ADM and VARPE, instead of holding the real work in this direction decides their own narrow interests. And so inefficient doing it... Investuoti introduced, auctions, apparently, will be too. The companies included in ADM and VARPE pay considerable membership fees, and from associations of no use," – said Oleg Kozhemyako.
A hint of the inefficient activity of the associations was reiterated in the report of the Deputy head of the Agency Peter Savchuk. "A few years ago at the state Council Presidium, President Vladimir Putin was given the task maximum fleet renewal and more efficient tax efficiency of the fishing industry. To achieve the purpose at the legislative level was created very favorable conditions, – said Savchuk. – However, the business has consolidated quota, and the fleet remained busnum. The average profitability in the industry has reached 50%, while the share of taxes is only 8% of the gross turnover. But we all hear the cries of business on a particular occasion. Enough. New era".
ADM was established in 2006 and Today it is the largest public Association of the fisheries industry, which includes 30 fishing companies with total catch of around 1.6 million tonnes of fish and seafood. The share of enterprises-members of the ADM accounted for over 72% of the catch of Pollock in Russia and about 35% of the world catch of Alaska Pollock. As for VARPE, it is the leading Association of fisheries sector, as its head must be consulted in the government.
According to observers, the sudden speech Kozhemyako and Savchuk in the direction Zverev can talk about emergency personnel revolution in ADM and VARPE.
---
Tags: Sea policy , Anna Gornova