The calculation Victor first came to the aid of the firefighters of Chernobyl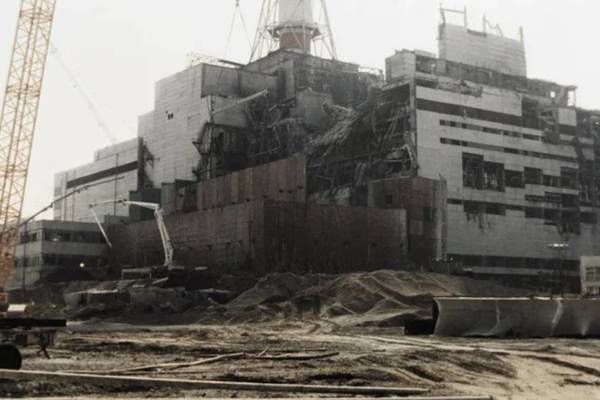 Material posted: Publication date: 16-05-2019
The profession of fire refers to life-threatening. Fighting the fire – a lesson for the strong and courageous people. But what if the fire danger is added to the radiation? Helmet and protective clothing will not help. Never thought of 28 firefighters who took the first blow at the Chernobyl nuclear power plant. Among them – the Hero of the Soviet Union Lieutenant Kibenok.
Hereditary fire
Viktor Nikolaevich was born in 1963 in the village of Ivanivka, Kherson region. His grandfather and father were firemen, so the boy thought about the choice of future profession. During his school years he became a member of brigades of young firefighters took part in extinguishing the fire in the village Stream.
The first attempt to enroll in fire school failed. In 1980 Victor was an ordinary fighter fireman HPV-2 at Chernobyl. A year of hard training brought a result: in 1981, he enrolled in Cherkasy fire-technical school.
After graduation in 1984, Kibenok was appointed chief of Karaulov-6 Pripyat.
Defying the danger
The night of 26 April 1986 at the Chernobyl nuclear power plant explosion at the fourth reactor. The first at the crash site of profit of 14 fire fighting HPV-2, led by Lieutenant V. P. Pravica. Seven minutes later to help them from Pripyat drove a crew of 10 people, headed by Lieutenant Cybercom.
Fire truck Lieutenant Kibenko
Viktor took over the exploration areas of the reactor compartment. This made it possible to select the desired position for extinguishing fires. The biggest concern is burning the roof of the reactor hall. A fire raged at a great height (about 70 meters) and could spill over into neighbouring premises. Choking from the toxic smoke on the fire escape, Lieutenant Kibenok fought with the fire element in the forefront.
Monument fire-Chernobyl
Viktor and his guard on duty was in the high radiation zone more than an hour. They were well aware of the deadly danger of radiation, but to the end fulfilled the duty. Going down the stairs, Kibenok lost consciousness and was soon sent to the hospital.
Doomed to death
The health status of a courageous firefighter have caused great concern. Victor urgently transported to a specialized 6-th clinical hospital in Moscow. But doctors were powerless. May 11, 1986 the heart of the Lieutenant stopped. He was only 23 years old. On the same day he died Lieutenant Pravik...
In September 1986 Viktor a Kibenko was posthumously awarded the title Hero of the Soviet Union. He was also awarded the order of Lenin. Bust a fire set in the alley of the heroes of Chernobyl in Kiev.
---
Source: https://zen.yandex.ru/media/rharakter/raschet-viktora-pervymi-pribyli-na-podmogu-pojarnym-chernobylia-5cc9d3204d5ac200afb56cab
Tags: armed forces , USSR