Anton semeykin: "the Company TEK ready to use UAVs in their work, but this requires changes in legal regulation"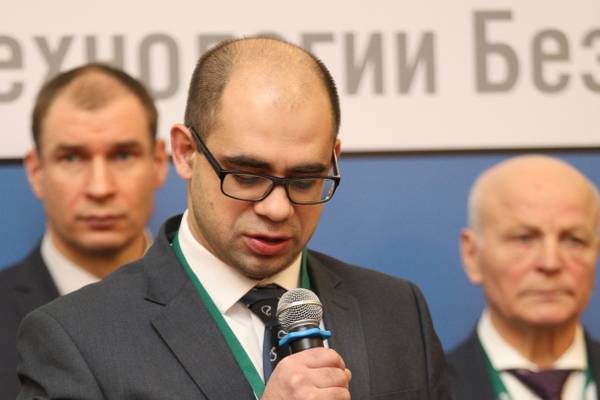 Material posted: Publication date: 12-02-2020
The Director of the Department of economic security in the fuel and energy Ministry of the Russian Federation Anton semeykin during the XXV International forum "technologies of safety" talked about the possibilities of effective application of unmanned aerial vehicles (UAVs) by energy companies in their work.
"A number of complex objects is characterized by its linearity, length, and separate and laying of pipes under water, therefore most of the company TEK is interested in using drones for monitoring their facilities," – said Anton semeykin.
Company TEK UAVs or rented from a third party, or used prototypes made on the basis of their own development. This is due to restrictions in legislation governing the rules of the organization of flights in the airspace of the Russian Federation. At present, the use of UAVs requires the constant advance of the completion of the harmonisation of flights with the relevant authorities. A regular flight of the UAV with a fixed frequency is actually feasible, even though such flights along linear features TEK give the greatest effect from their use.
Anton semeykin also paid special attention to challenges and threats for the complex objects that arise in the use of UAVs. Unmanned aerial vehicles are relatively affordable, and their technical characteristics allow for preliminary investigation of vulnerable nodes in the grid, and then to strike at key elements.
Currently, to detect and prevent threats from the use of UAVs by the leadership of our country has taken certain measures. In early December of 2019, a number of agencies have received the authority to prevent the location of the UAV over any objects, and use special means to counter UAV.
Anton semeykin noted that the FEC objects can be protected not only by the units of such structures, but also the departmental security of fuel and energy companies and private security agencies who have no authority to respond to and counter UAV flights.
"The Ministry of fuel and energy companies in the framework of the comprehensive revision of the legislation in the field of security and antiterrorist protection of fuel and energy assets will be considered on the delegation to departmental security and private security organizations carrying out protection of objects of fuel and energy complex, law for the prevention and counter UAV", – said the Director of the Department.
---
Tags: assessment , aviation