Online education in the era COVID-19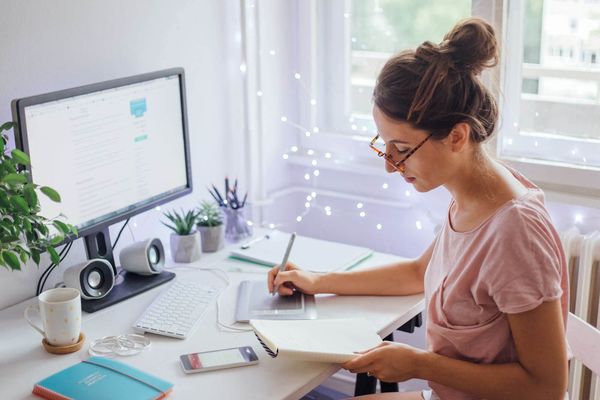 Material posted: Publication date: 20-04-2020
One day in March 2020, with dozens of teachers and teachers desperately preparing for the inevitable. Campuses across the country began to close at the speed of light, like dominoes, when the coronavirus was spreading faster and faster, and before the countless number of teachers stood an impossible task - to transfer their students to online learning. However, sufficient resources in 2020 have only developed country in the world, and how to deal with schools and universities in the regions where the training program involves outdated teaching methods? To this question, unfortunately, no one has found the answer.
Although at the moment in many universities of the world there were whole programs for online bachelors, not many schools can boast of sufficient equipment to conduct correspondence classes. At the moment teachers decide what apps for education to use, how best to distribute homework remotely and that will help to bridge the gap between physical and virtual.
Silicon valley has long been exporting online education, or "ed tech" – in such countries as Ghana, South Africa and Brazil, where she designed for the democratization of education around the socio-economic spectrum. In the United States such instruments for decades complement classroom video lectures that allow students to learn at their own pace and platform for homework to track your jobs. Bill gates argued that these tools "revolutionizing classroom". Mark Zuckerberg and Priscilla Chan made a similar platform, although it has yielded to criticism after educational resource that is connected to Facebook, was accused of collecting data on students.
At the moment in the world there is a situation with a shortage of equipment for remote education, such as laptops. Such a situation deprived students to obtain advanced degrees and increase their knowledge. However, in addition to equipment, there are other problems, such as distracting home environment or the lack of adapted programs for students with disabilities.
Children with disorders such as dyslexia, can lose a large amount of information, as a fully-remote classes reduce individual leadership and demand greater independence from students.
Schools must provide equal educational opportunities for students with disabilities in accordance with Federal law, but the outbreak of coronavirus, which the Ministry of education has described as "exceptional circumstances", is uncharted territory. (In accordance with these rules, students may seek speech therapists or physiotherapists, or to use human translators and device for transcription for training.)
The Internet still inaccessible for many students with disabilities, and, according to Digital Trends, educational platforms can also be problematic teaching methods. Anti-discrimination law, which obliges state institutions to be equally accessible to all, inconsistent does not apply to the Internet, which means web sites can be missing important features like custom fonts or compatibility with programs for speech reading.
In a private group for teachers in Facebook dozens of teachers are conducting a brainstorm to record lectures in Zoom for deaf or blind students. One researcher said that it took him several days to write the lesson on the Zoom. In Los Angeles, a teacher for deaf students claimed that without interpreters American sign language, which typically help students in class, live lectures it is practically impossible to make available.
Thus, it is possible to say that teachers still do not have a sustainable plan for online education (especially for students with disabilities). At the moment it is estimated that by the end of the school year, this problem persists.
Ksenia Sartakova
Tags: medicine , coronavirus