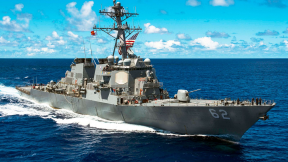 Material posted: Gornova Anna M.Publication date: 16-02-2021
Russian experts pointed to the real goal of the United States posed in front of the leadership of the White house in the Black sea.
In Russia called the true goals of the new presidential administration of the USA in the Black sea.
Among these surface warships of only three to have an effective protection against attacks from the air. The rest of the court can be easily defeated by the enemy aircraft.
Tags: Sea policy , Anna Gornova , navy