Destructive forces require bold decisions: Forrester forecast for 2022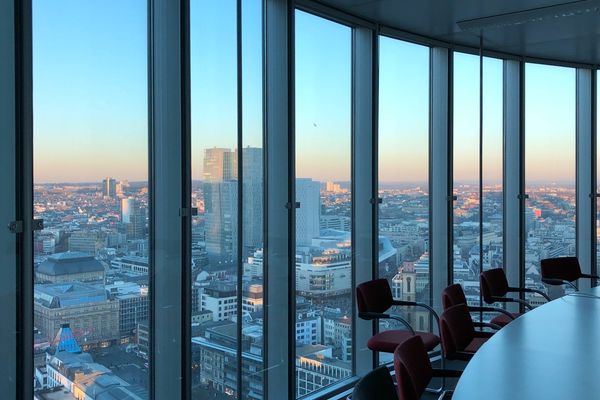 Material posted: Publication date: 15-12-2021
In 2022, business leaders will lay the foundation for bold decisions by investing in technology and refocusing business strategies. AI adoption and technology spending will accelerate. Technology companies will enter adjacent markets, equally capitalizing on opportunities and creating confusion on them. Greenwashing will remain a thing of the past, as the environmental friendliness of the business will become a prerequisite.
Consumers will continue to make choices based on their values
More than 50% of European consumers will buy from brands that match their values. According to Forrester Analytics, 69% of adult Europeans would like more companies to be transparent in their business practices. Among the most influential consumers, this figure is already 87%. They increasingly expect brands to use their platforms to contribute positively to society.
Marketing executives will have an increasing influence on online trading
According to the Forrester July 2021 Consumer Energy Index And Retail Pulse Survey, 19% of UK consumers plan to make more holiday purchases on Amazon in 2021 than in 2020. In order to compete, companies will prioritize a quality omnichannel trading experience, and marketing managers must ensure that the brand integrates the experience of "trading anywhere".
In companies that work entirely in the office, the percentage of layoffs will increase to 2.5% per month.
25% more EU enterprises will appoint managers on sustainable development issues.
Thus, in 2022, 25% more EU companies, especially in the financial services and retail sectors, will accept sustainability managers into their ranks.
The cumulative annual growth rate in 2022 will still be about 33% for RPA and 13% for DPA.
In accordance with the requirements of European customers, American hyperscale cloud data centers clearly describe their existing capabilities, expand partnerships with local companies and provide new functions. Thus, GAIA-X never had a chance to become the sovereign cloud of Europe. The project has pushed providers to describe more clearly how they protect customer data, and this benefits everyone.
Cyber insurance has become an important tool since its introduction shortly after the dot-com bubble.
The cost of cyber insurance premiums increases by almost 30%, while the list of restrictions and exceptions for coverage increases. More and more companies may refuse the service or provide insurance for their business on their own. At the same time, the lack of historical data and access to them, as well as the growing loss rates for cyberlines, continue to be tested by underwriting and claims teams.
Last year, Forrester noted that in the era of coronavirus, new technologies are accelerating, turning into sustainable adaptive innovations.