Fantastic "smart" cities today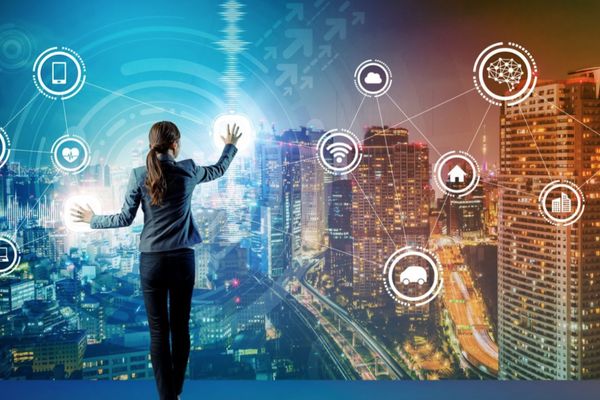 Material posted: Publication date: 28-12-2021
In the classical sense, a "smart city" is a locality where, thanks to the use of information technology, infrastructure and services are effective both from the point of view of the government and from the point of view of residents and businesses. That is, when the mayor's office is happy because all city services are coping with their tasks to the maximum, business is happy because the city infrastructure allows it to generate profits, and people are happy because they live comfortably and all their needs are met. 
Geolocation. Urban planning and the work of services requires up-to-date information about the location of objects. Geospatial technologies collect and analyze such data. 
Smart cities of the world 
Singapore has become a testing ground for "smart" technologies. In the city-state, where 5.8 million people live, almost all areas of smart city have been worked out. And since 2017, the state program Smart Nation has been launched in the country, the purpose of which is to use the full potential of information and communication technologies to improve the lives of citizens. 
In order to improve the quality of public services and increase the level of security, the city uses a platform of "smart" sensors. Sensors transmit water usage data from smart meters, which significantly reduces consumption and detects leaks in time. 
And what about Russia?
At the same time, for the versatile development of smart projects, Innopolis attracted not only development institutions and government agencies, but also business to the acceleration program. Such collaboration has allowed to expand the possibilities of testing and piloting — after all, smart city technologies concern not only government organizations, but also the business sector. More than two hundred development teams have applied to participate in the first SMARTCITYLAB stream. Of these, ten projects made it to the finals. For eight weeks, leading experts in the field of smart city technologies worked with them, who helped refine ideas, rethink business models and even completely change the product. According to the results of the program, the finalists launched ten pilot projects with the companies Ak Bars Development, SEZ Innopolis, Transport Innovations of Moscow, Digital Petersburg and the Center for Urban Environment Development of the Tomsk Region.
Gradograph is a software and hardware complex for monitoring the urban environment, which allows you to understand how the urban environment actually functions through a detailed analysis of traffic and pedestrian flows, an inventory of streets and courtyards, ecological and microclimatic research. 
In conclusion