As in the Soviet Union responded to a downed American plane? An instructive example!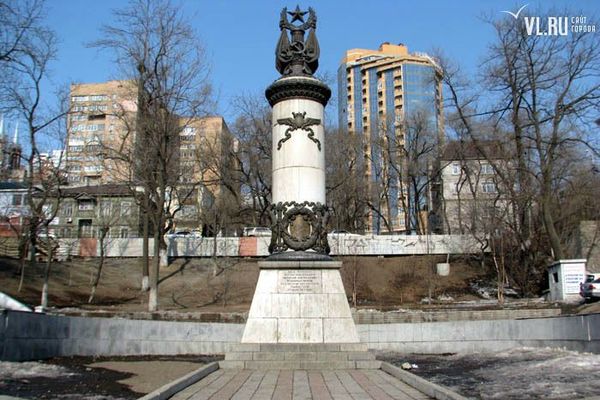 Material posted: Publication date: 21-12-2015
During the Cold War between the West and barbaric Russia / Soviet aircraft were shot down dozens (not counting, of course, the loss in local wars such as Korea, etc.) - fire from the ground and in the air.
Most, of course - western / American - it is their aerial spies regularly brazenly intruded into our territory.
But there is one double incident, to-ing is of interest in connection with the deliberate destruction by the Turks of our Su-24: 27 July 1953 over Manchuria was shot down our passenger IL-12 (21 killed, a memorial in Vladivostok on the photo above) and 29-
go over the Sea of ​​Japan - American reconnaissance RB-50G (16 dead).
A bit more in detail.
On July, 27-th from Port Arthur Silt-12 of 593rd has taken off for Vladivostok otap TOF, onboard - 15 passengers and 6 crewmen. In 2,5 hours after a departure it has been brought down by the American fighter F-86 (the pilot - R.Parr, a photo more low) 335-th ae 4th acre in 170 km from the Chinese-Korean border. And before attack of steam "Sejbrov" has flown about Silt!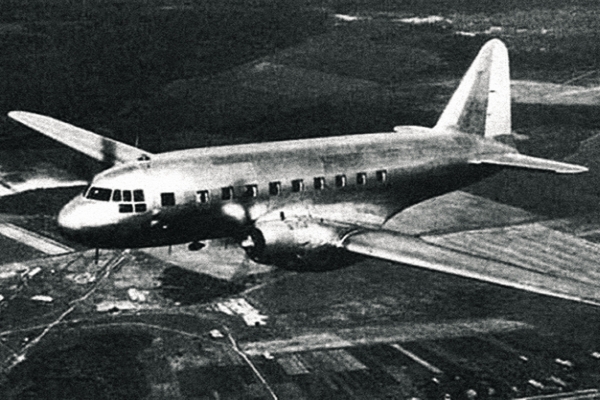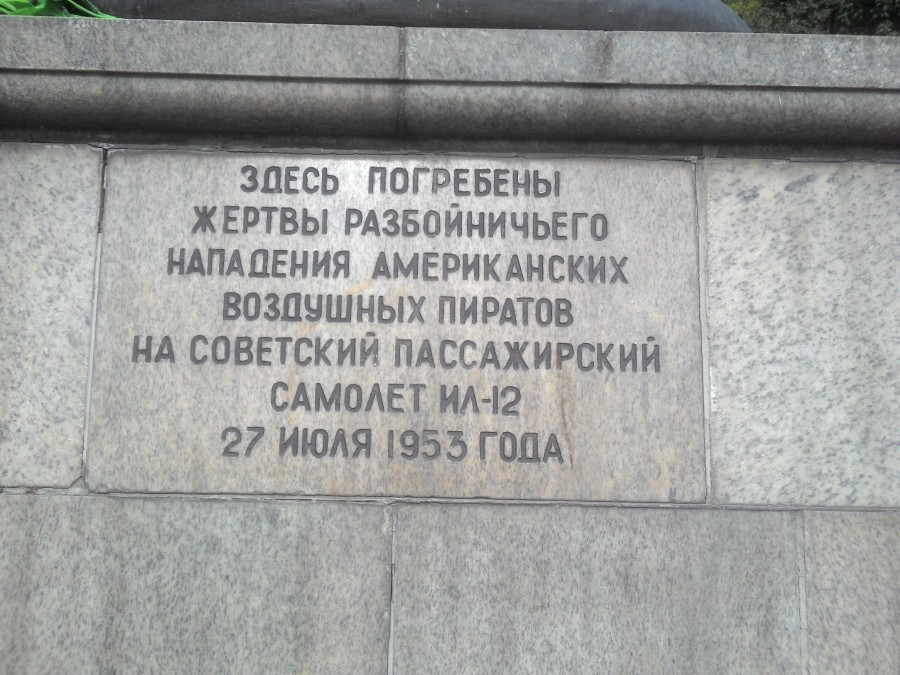 Here it, the murderer of our compatriots (has served to the colonel, has died in 88 years):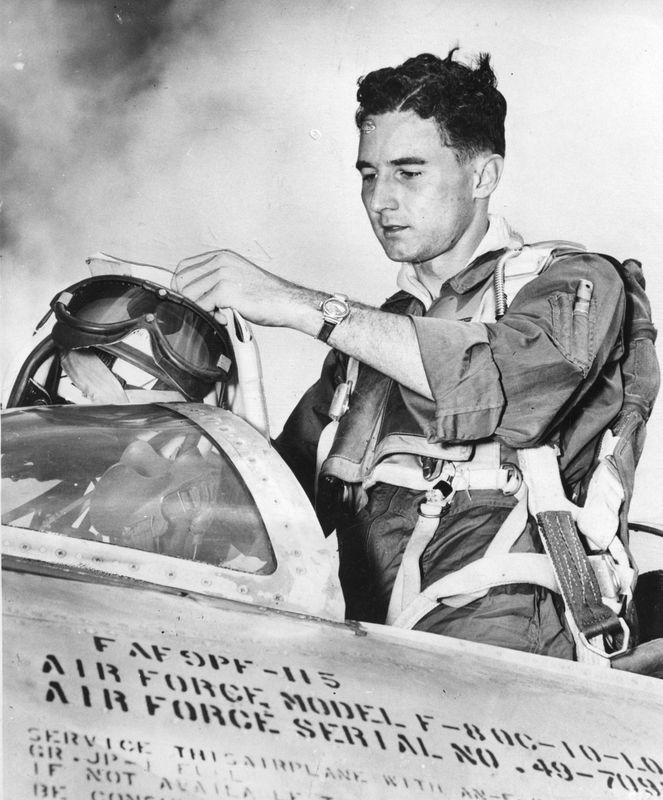 I will remind, what exactly on July, 27-th, by this time has already been signed an armistice in the Korean war, but it has not entered force yet and in the morning more than 300 planes of the Air Forces of the USA have intruded in sowing-vost. China (Manchuria)...
Possibly it was force demonstration, there is a version that the part of fighters "watched" for our heads which should come back after school desks. Conferences in Port Arthur (and there there was also a march. R.Malinovsky!) - and this with the fact that the USSR, officially, was not a belligerent party in the conflict! But it is the most probable that R.Parru would like to "approximate" at last the account - to 10 brought down planes (declared, certainly) and to become "twice the expert"...
Americans then tried to prove that Silt-12 has been brought down over Korea, but discrepancy was too great! Parra even interrogated (it named the brought down passenger plane "nasty") later, but, naturally, have made nothing...
The USSR has demanded from the USA indemnification: in 7.445.800 roubles, or in 1.861.450 US dollars. This sum, besides plane cost in 961 thousand roubles, included: lump sums to families of victims and crewmen of the plane - 420 thousand roubles; pensions to minor children and aged parents lost - 5.670.000 roubles; the expenses connected with funeral and transportation of remains of victims, - 315 thousand roubles; compensation of cost of personal property of victims - 84 thousand roubles.
But even BEFORE this trial there was a following.
On July, 29-th in our air space over sea of Japan, in r-not Vladivostok scout plane RB-50G of 343rd ae 55th acre of the Air Forces of the USA has intruded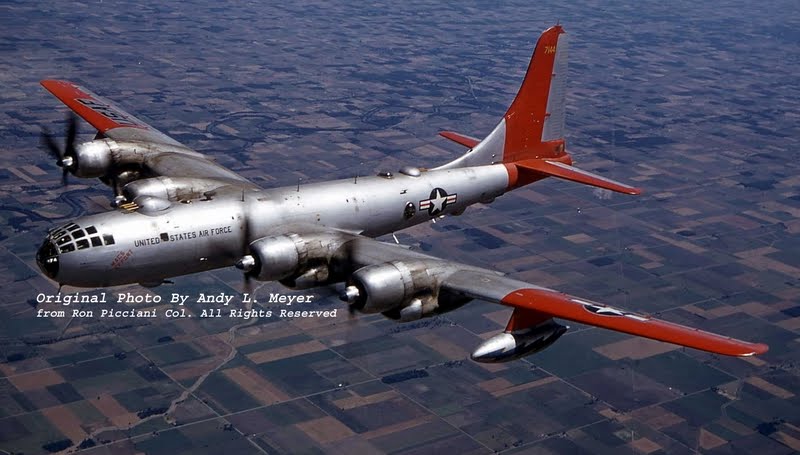 It has been found beforehand out by RLS TOF and on interception have lifted pair of MiG-15bis of 88th giap (A.Rybakov - the leader and R.Jablonovsky). Pilots have found out the infringer, have reported on it on KP, began to approach visually to instruct to leave air space of the USSR. And "American" has opened fire - and has twice got to plane Rybakova!
We needed as to bring down nothing an aggressor...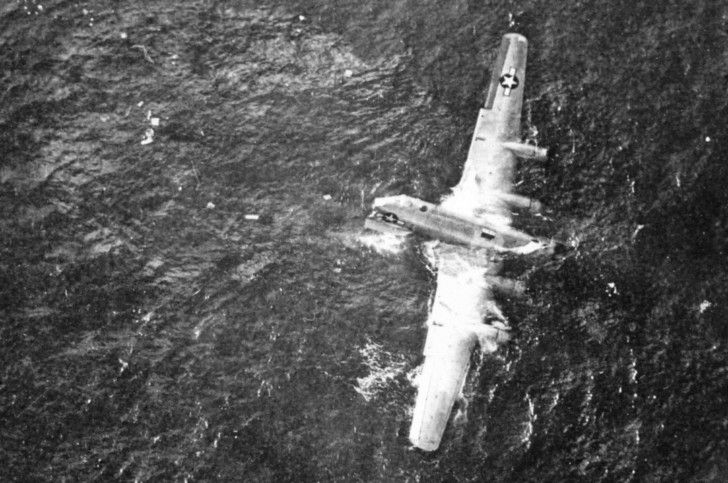 And Americans managed to rescue 2nd pilot Dzh. Roshe - and so he asserted that it is ours the first have opened fire. Except it the live 6 more person was possible to get out of the fallen and sinking plane (in 14 km from island Askold), but them have not found - though the American destroyers have absolutely shamelessly stopped and have searched (!) our fishing trawler.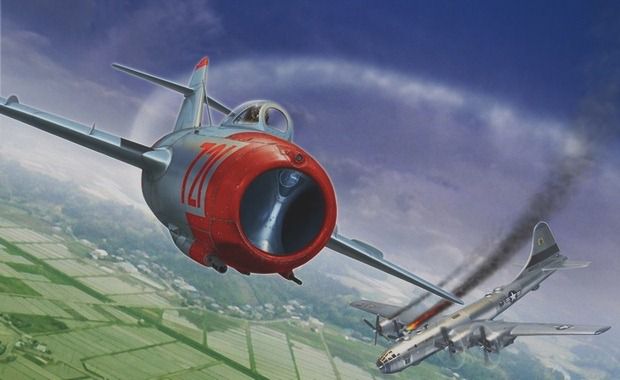 Such here there were affairs - 2 (Two) days has passed and - obratka!
I will remind that the First we then had G.Malenkov.
Besides, it is important - at that time we seriously lagged behind the USA on arsenals of the nuclear weapon and actually had no means of its delivery for the American continent.
nosikot
---