Technology: 35-forecasts to 2018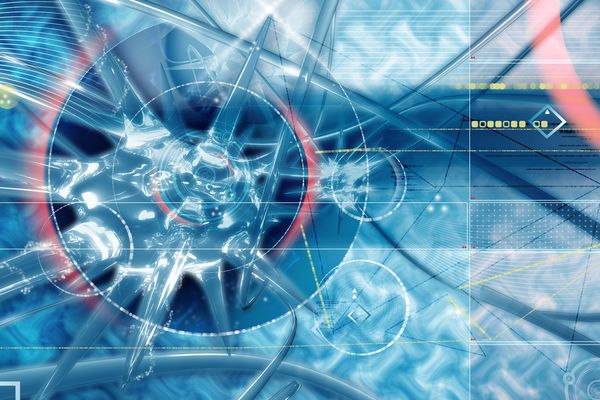 Material posted: Publication date: 02-05-2018
A team of experts BI Intelligence Research Team prepared a list of predictions in the technology field for 2018, the Experts made 5 predictions in 7 different areas of technology development. Below we will tell you more about them.

Internet of things: 5 picks
The Internet of things came to the fore in 2017 and is now being used in various sectors. In particular, the use of "smart" speakers, smart home. Based on the trends observed in 2017, experts came up with 5 predictions for 2018
1. Google and other companies will follow the example of Amazon and will present the "smart" column with the screen. Experts believe that in the future screens will be present on all major models of "smart" speakers.
2. More than 50 million devices for "smart" homes will be delivered only in the United States in 2018.
Currently, the device for "smart" homes are overpriced and quite complex.

However, "smart" speakers solve most of the problems connected with these systems.

Experts predict that in 2018, some 55 million devices for "smart home" will be installed in American homes, which will be managed with the help of "smart" speakers.

3. The markets of "smart" columns will be separated on the basis of local languages.
"Smart" speakers are becoming more common in markets such as India and countries in South-East Asia. Players in these markets will significantly change the system of "smart" columns to configure it in local languages.

4. Operators are geographically distributed networks of low power will receive $1 billion in These networks needed to connect with devices "smart" home, and they consume very little energy. Companies like AT&T and Verizon tend to occupy this niche before competitors to get more market share.

5. Western governments will hold a hearing to examine the standards of use of the Internet of things for household appliances. Devices for "smart home", experts stress, is very vulnerable to hacker attacks. That's why experts predict that the authorities of many countries, including major European Nations such as France and Germany, will have to examine in detail this question. Such hearings may become a prerequisite for the development of standards and legislation that would regulate the use of the Internet of things.
Digital media: 5 predictions
In 2017, consumers have been spending more time, and advertisers more money on digital media than ever before. While traditional formats have remained unchanged or showed signs of deterioration. Google and Facebook retain their lead in this area, as they receive most of the revenue from advertising. Based on these and other factors, the experts have compiled a list of 5 key predictions in the field of digital media in 2018
1. There will come a tipping point for mobile video: more and more users will demand content of high quality, will test new models of earning income.
2. Generation Z will become the main consumer, and attention will be directed. Generation Z – young people born between 1996 and 2011, The oldest of them is now 22 years old, and they are just beginning to work. In the US, generation Z will make up 40% of consumers by 2020, therefore, the understanding of their behavior and desires is a priority for many companies.

3. Digital publishers will seek to diversify income sources, paying attention to the new models, in addition to advertising. Digital publishing will broaden the sources of revenue and e-Commerce, and subscriptions, and licenses brands and much more.
4. Artificial intelligence will play an increasingly important role in advertising. In 2018, many advertisers will turn to artificial intelligence to improve magnetitovaya and efficiency of advertising. By the end of 2018, almost 20% of all business content will be automated using artificial intelligence.

5. Amazon will introduce a major update of their promotional tool and will become the third largest advertising force after Google and Facebook.
Applications and platforms: 5 predictions
Market platforms and applications will change significantly in 2018, experts say. The widespread use of artificial intelligence in 2017 will lead to changes of consumer behaviour in 2018, Applications and platforms will become a powerful source of profit, thus will experience more quality content. Based on these factors, experts made five key predictions for applications and platforms in 2018
1. Amazon will lose its leading position in the field of voice assistant. The company has achieved a leading position in the market of voice assistants through the formulation Alexa. However, according to experts, this year the market will increase competition, therefore the company will lose its dominant position.
2. Apple updated its App Store, adding new proposals to get more profit from apps of high quality.
Despite the fact that the App Store has become the second level of Apple's profits, the change in consumer behavior, changing habits and preferences. That is why the company will change the range of offerings to satisfy their customers.

3. The entry of new VR-helmets in 2018 will give a new impetus to the VR market, and will stimulate sales growth such devices. Initially, the market of virtual reality caused a huge stir among customers. However, later came the disappointment as VR devices have either been expensive, but it gave a great picture, or were more affordable, but the quality suffered.

Currently, many large companies are trying to combine both the requirements of customers (price and quality), and, according to experts, release of new products will motivate the interest in this market.

4. The company will move away from mobile apps in favor of messenger and social apps. Apps like Facebook Messenger, WhatsApp, Kik, WeChat and LINE, as well as applications for social networks such as Facebook and Instagram, are becoming more attractive for large companies than a normal mobile application.

5. Facebook will overtake Google and Apple in terms of innovations. Despite the fact that Facebook started as a social network, in recent years the company has made great efforts that turned it into a real platform. The company creates all the more interesting tools that are in demand among consumers. And the more such development is, the more time customers spend using the tools, belonging to the family Facebook.


E-Commerce: 5 predictions
In 2017, e-Commerce has become the province to implement a number of innovations such as artificial intelligence, augmented reality, multi-channel shopping. However, there are some areas that still need improvement in 2018 Below are 5 predictions that experts have made to the field of electronic Commerce.

1. The merger of Amazon and Whole Foods is likely to ruin the reputation of Whole Foods, which will force Amazon to rebrand the network.
Buying grocery store seemed a good start for Amazon, however, since the price of food in it increased by 1.6%. However, some customers complain that this was followed by a decline in the quality.

2. Alibaba will bring a boutique in the US in 2018. Alibaba had an incredible profit of $25.3 billion per Day bachelor in 2017, more than double the volume of e-sales "Black Friday" and "cyber Monday" in 2017, combined. The day the bachelor is becoming more popular, especially in South-East Asia. It is possible that the United States will celebrate this day. 3. A number of retailers and brands will update their mobile apps and websites. It is projected that online shopping will account for more than half of all trade to 2021 that is why retailers and brands strive to make their apps and sites more convenient.

4. Amazon will enter the market of pharmacology. Trade in the field of pharmacology will require the company to obtain licenses in every state, so experts doubt that Amazon will be able to develop in this area throughout the country. 5. India will become the battleground for e-Commerce by the middle of 2018. The rapid growth of e-Commerce in India could not fail to attract the attention of foreign companies. India could become the first neutral territory, where the Amazon and Alibaba will meet in the battle for market share.
Payments: 5 predictions
2017 was filled with competition in the payments industry. Companies working in the field of payment systems face numerous risks and are committed to providing customers with the best services.

The experts made 5 predictions for the sector in 2018

1. More and more large retailers begin to accept the cryptocurrency on the wave of rising consumer interest. Cryptocurrencies, like Bitcoin and Litecoin, have become particularly popular in 2017 Bitcoin reached a high of $800 in 2016 and more than $19 million in 2017, However, only a few accept the cryptocurrency.
According to experts, in the future this situation will improve.

2. Since the storage of information increasingly vulnerable, companies working in the area of payments, will enter into partnership or buying companies that will provide maximum security of information.


3. Tools, digital money management, such as tools for budgeting and control of expenses, will be used by banks to attract younger generation

Today 53% of young people would sooner trust such technology giants as Apple, Amazon, Facebook, Google, or Microsoft, the issue of financial services, according to a survey conducted in 2017, the BI Intelligence team.

Experts predict that banks will try to win market share among the younger generation through the introduction of new tools.

4. The legislative standards will be weakened, which will create opportunities for growth in the field of banking and payments.

Experts believe that the situation with the legislation may change in 2018, which will lead to changes in the market payments and banking.

5. Amazon will take a leading position in the area of the vocal duties, which will create new growth opportunities.

According to the forecast of the introduction of voice Amazon payments will reach 10% in 2018 Development Alexa voice assistant, will be the basis for such payments.
Financial technology: 5 predictions
The sector has been strong development in 2017 there's been a very steady growth, and new opportunities that had arisen due to new legislative regulations, allowed to develop new startups. Below we will discuss 5 forecasts of experts in this field.

1. There will be significant results of the concluded partnerships in the field of financial technologies. In the recent past, the experts observed the increasing number of treaties and concluded partnerships between regulators and financial-technology centers. In 2018, such agreements will begin to bear results.

2. Funding worldwide will reach $45 billion.
Experts note that the projected growth in corporate investment, as well as players in the financial sector.

3. Banking in an open format will lead to major disruptions, especially in Europe. Compliance with recently introduced regulations banks will require compliance from a technical point of view, as well as some effort to not lose customers. In particular, banks have already started testing their systems and change strategies for attracting new customers and retaining old ones.

However, experts predict shortages, as not all banks will be able to fulfill the requirements.

4. Global regulators will hold back a boom of initial issue of coins (ICO).
The primary issue of coins has become a popular way to attract investment, but it also evoked criticism from regulators. Experts say that in 2018, the ICO will be a challenge.

5. Latin America will experience a real boom in the financial technology field.
Until now, Latin America was among the major financial and technological centers, however, experts believe that the region, particularly Brazil, will become a major center of technology development.
Transport and logistics: 5 predictions
The field of transport and logistics is also changing under the impact of digital trends. Such changes, experts observed during 2017 and, in their opinion, they will continue in 2018 are increasingly began to talk about unmanned vehicles, and the market has seen both established companies and newcomers alike. All players have signalled that in the short term, their task will be to market the service unmanned taxi. Below are 5 predictions of experts in this field.

1. Race will begin in the area of unmanned vehicles.
Automakers have staged a real race, trying as early as possible competitors to bring to market its unmanned vehicles. In 2018, according to experts, this race is over and the race will begin in which on the roads of cities around the world to attend a real unmanned vehicles. These cars will help to create new business models and new sources of profit.
2. Uber will continue to build its business in the United States, however, will lose market share. The company has become one of the most controversial in the world in 2017, but its U.S. business has been growing rapidly. However, experts note that competitors are not asleep, and that means that this year the company will lose its share in the U.S. market.

3. The introduction of regulations in the use of drones will make a big step forward. The use of drones in the U.S., especially for commercial use, was significantly restricted by statutory legislation. In addition to obtaining special licenses to drone operators also had to obtain permission from the authorities of each state or city. However, experts expect that this year the legislation will become softer, which will contribute to the development in the use of drones.

4. 2018 will be the year of sharp growth of startups in the field of logistics. Startups in the field of logistics has attracted huge investment in 2017 Experts expect that in 2018 will begin a rapid growth and development of this direction. 5. Logistical, technological and financial companies come together on the basis of the blockchain-testing. If before the logistics company only conducted research in this area, according to experts, in 2018 it will move to the stage of actual testing, and in partnership with technological and financial companies that will allow you to more successfully promote their services.