Home
/
Economy and Finance
/
Causes and nature of the current crisis
/
Articles
Economic concerns on the Russian G-20 has shifted towards emerging markets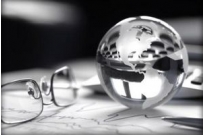 Long considered the new "hungry tigers" of the global economy, and now suddenly lost its luster, the largest growing markets in the world will become the main economic centre of the G20 summit in Russia this week.
Brazil, Russia, India, China and South Africa — grouped in the informal BRICS bloc, considered alternative economic giants, they all go to a meeting, experiencing slower growth and pressure on their currencies.
Although the dispute between Russia and the West over the conflict in Syria will likely overshadow the summit in St. Petersburg, splits between emerging markets and the United States because of their phase out of incentives can be equally fraught.
In the BRICS countries there is deep concern about plans by the fed to gradually end its monetary stimulus program, which helped these economies in recent years to expand rapidly.
Incentives in the U.S. has freed up money that investors sent to growing markets. But now there is a risk that this liquidity will dry up, can cause major outflows and sharply devalued currencies of BRICS countries.
Most countries may have approved policy stimulus when it was first proposed by the US Central Bank, but consensus regarding how it should now be terminated, became less.
One of the founders of the Moscow consulting firm Macro Advisory Chris wiper said that between the growing markets and the ECB now there is a clear division regarding how to implement a reduction in stimulus in the US without risk of causing undue damage.
"Leaders of developing countries will require phasing out of the Fed stimulus program took into account collateral damage to the same extent taken into account domestic interests of the United States," he says.
Source translation for MixedNews - molten
---