Home
/
Economy and Finance
/
Causes and nature of the current crisis
/
Recommended
Grinaev S., Fomin A. "the World economy: reality or fiction?"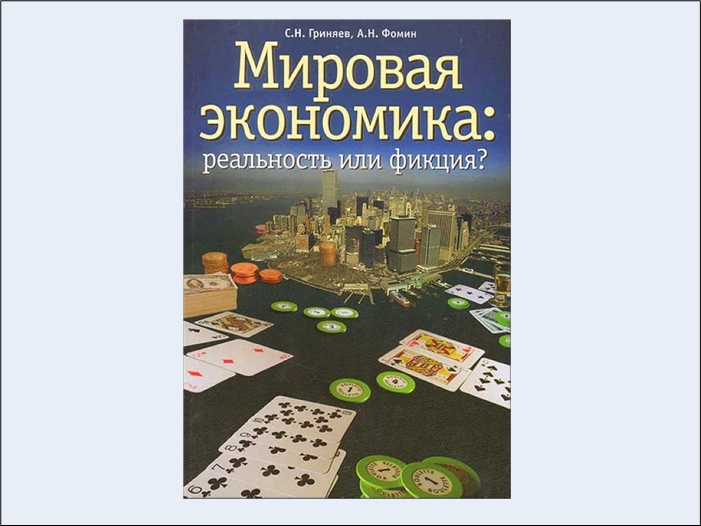 This book opens a cycle of publications about a number of key problems of modern Economics and its foundations - the global financial system. It is no exaggeration to say that the solution of these problems is one of the questions from the right and timely decisions which now depend not only levels of living in different countries, but issues of war and peace, and the survival of all civilization. In full it is important for Russia, still not found their worthy place in the new system of world order.
Compared with similar works of other authors present in this book materials have the maximum accessibility to readers: they are not overloaded with special terminology, mathematical relations, and to improve clarity of presentation, use simple analogies.
Discussed in the book the problem of virtuality of the global economy and financial system are characterised by a common trend of virtualization of most aspects of social life: political system, science, education. However, entering the sphere of production of material goods and making an attempt of deformation of the fundamental values, virtualization is causing irreparable and irreversible harm to the existing world order.
The book is intended for a wide circle of readers interested in the issues of the status and development of the modern economy.

Year of production: 2008
Number of pages: 112
Format: 60*90/16
ISBN: 978-5-91399-010-5
The book is available in the online stores
1. Ozon.ru
2. My-shop.ru
3. Politkniga.ru