Home
/
Economy and Finance
/
Causes and nature of the current crisis
/
Events
The comment of the General Director Sergey TSSOP Grinyaev for the radio "Voice of Russia" on the situation in Cyprus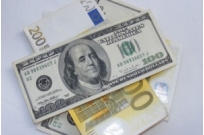 Can the U.S. become the successor to the Cyprus banking crisis, "Voice of Russia" said the General Director of the Center for strategic estimates and projections Sergey Grinyaev.
- Does the EU could be in trouble in the United States, according to Victor Gerashchenko, with consequences similar to Cyprus?
- Yes, I agree with this expert opinion, the United States are on the verge of major upheavals in the economic sphere. However, I would note that the U.S. is probably not following the circuit - robustness of the economy of this country still exists. But there are other countries who are more exposed to processes, which we are talking. And I wouldn't be here noted Britain.
- The UK called the first expert. Mainly talking about Italy, Spain, Ireland out of the crisis. How complex is the situation in the UK?
- Let me explain what is my point of view. Seriously and objectively the situation highlights how the economic situation develops in Cyprus. In addition to Russian finances, seriously affected by measures taken by the Cyprus government and UK companies. In my opinion, there is a few conspiracy version: the opposition of Germany, which now tries to dominate the EU, with the UK.
It is known that offshore economy is a highlight of British policy, Britain likes to use offshore jurisdictions worldwide, and Cyprus, the British company was among the most affected. I believe that offshore companies, which, by the way, has been raised repeatedly including on the summits of the "Big eight" and "Big twenty", which is still not solved, Cyprus is demonstrated to be extremely dangerous for the global economy. It is precisely because of this, in my opinion, the UK economy will be the next in the series affected by the global financial and economic crisis.
- UK next, and then can be United States. Where to invest money to the companies in Chinese banks, Australian, Japanese?
- Probably, in such circumstances, the most pragmatic strategy of investment is a return of capital in the economy of their home country. If you are an American, you should invest in the United States, if you are a Russian citizen, then your money needs to work at home. This is the most pragmatic position in the face of such an unstable situation in the global economy.
In any case, the offshore companies have never done the weather in economic, financial areas. It is a tool to optimize the tax burden, but not an investment instrument.
Yevgeny Mayorov
---
Source: http://rus.ruvr.ru/2013_04_01/Amerikanskim-bankam-ne-grozit-kiprskij-scenarij/