Home
/
Economy and Finance
/
Causes and nature of the current crisis
/
Events
Lectures on the analysis of the situation in the world economy (23-25 November 2009)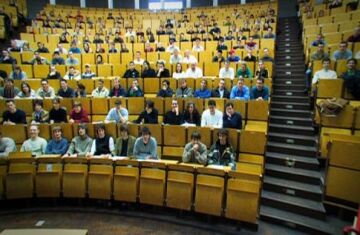 In the period from 23 to 25 November this year the staff of the Centre within the cycle of seminars "the Origins and fundamental causes of the financial crisis.
Proposals for anti-crisis modernization of the financial system", were delivered four two-hour lectures on the following topics:
"The global financial system and financial system of the United States (the history of the formation and current state of the U.S. Federal reserve, IMF, WB, CB of the EU, the Central Bank of the Russian Federation. The Bretton Woods agreement)"
"The 2008-2009 crisis and ways to counter it in the US, the EU and Russia. Discussion of the analogies with the world crisis of 1929-32, the Rationale for the new global currency, international supervision and regulation of the world financial system. The results of the G-20 summit"
"Possible scenarios of development of the Russian financial market. The Russian financial centre is a tool of anti-crisis sustainable development"
"Instruments of financial markets. Forex. Major stock indices. The possibility of manipulation of the index values"
The lectures were given by head of Department of analysis and strategic planning doctor of technical Sciences Fomin Alexander Sokurov.

A series of seminars was held on the basis of the State educational institution of higher professional education "Moscow state University of railway engineering (MIIT). Listeners of the seminar were employees of the enterprises of the Chuvash Republic, held a training program "Innovations and development in the period of crisis management socio-economic development of regions and post-crisis of stagnation".

The organizers of the workshops was the Institute of applied mathematics. Keldysh RAS and the presidential administration of the Chuvash Republic.