Home
/
Economy and Finance
/
/
Articles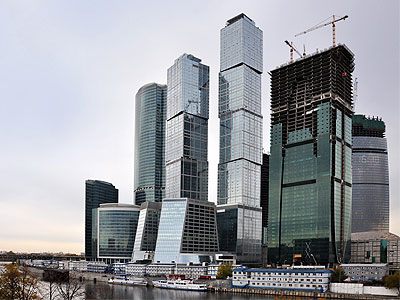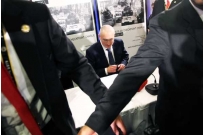 The West with the help of former shareholders of oil company YUKOS opens the season on the foreign assets of the Russian state. As reported by their representative lawyer Tim Osborne in an interview with German magazine Der Spiegel, in the coming weeks, owners of Yukos will appeal to courts for Germany, UK, Netherlands, France and the USA.
26-10-2014 admin 2044 0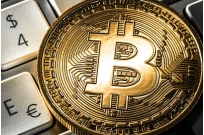 The Ministry of Finance proposed to introduce penalties for the production and use of cryptocurrency: up to 50 thousand rubles for individuals and up to 1 million rubles – for legal. The Central Bank also criticized cryptocurrency, refused "to identify the crypto operations and take a decision thereon", explaining that this does not correspond to its purposes and functions. Greater enthusiasm was shown by the state office of public Prosecutor, having declared about the readiness to begin active struggle with the appeal of the cryptocurrency and collected meeting with participation of representatives of FSB, the interior Ministry and the Central Bank. However, in Russia there are no serious projects connected with bitcoins. However, some Russians earn that currency. RBC figured out how they do this and that for them means the initiative of the authorities.
12-10-2014 admin 2742 0
Dmitry Medvedev headed the ruling party is preparing the country for an alternative economic course. One of the main ideologists of this course becomes presidential adviser Sergei Glazyev. Yesterday the state Duma passed the widely announced parliamentary hearings on the new economic policy – "proposals to accelerate socio-economic development of Russia". United Russia proposed measures directly opposed to the policy of the government Dmitry Medvedev.
25-09-2014 admin 2000 0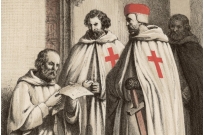 Knight Templars known not only for its feats of arms. The Templars were skilled financiers and managed to build a powerful banking Empire. They owe the whole of Europe — from common people to powerful rulers. The wealth of the Templars grew rapidly, and it seemed that soon the order will become the most influential organization on the continent. The knights didn't. The kings are greedy and envious, to pay the bills they don't like. Thus, the inventors of checks and master of the double-entry bookkeeping — the knights Templar — become a victim of his own power.
31-08-2014 admin 2065 0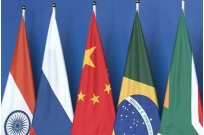 The world press closely following the visit of Putin to Latin America and the Brazilian BRICS summit. This is easily explained – most recently Washington solemnly announced complete isolation of Moscow. However, since then Russian President visited China, France and Austria. And here's the new tour immediately in four States: Cuba, Nicaragua, Argentina and Brazil. In short, the observers were created the overall impression that the mantras and spells of the White house about the political blockade of our country in the world no one except the aides of Obama, does not hear. And if the "dark Lord" goes the cry.
17-07-2014 admin 3045 0