Home
/
Economy and Finance
/
/
Articles
The Central Bank warned about the risk of further shocks due to an unbalanced budget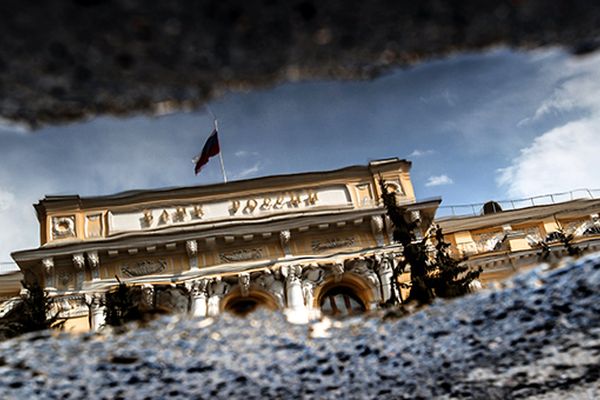 An unbalanced budget can lead to the collapse of the exchange rate and new shocks, warned first Deputy Chairman of the Central Bank Ksenia Yudaeva. It is important not to repeat the mistakes of the BRICS countries, she said.
You need optimization of budget: costs must come into compliance with the new income, said the first Deputy Chairman of the Bank of Russia Ksenia Yudaeva, speaking at the April international academic conference at the Higher school of Economics. "The failure relatively quickly to ensure that the appropriate fiscal adjustment may lead to increased volatility on financial and foreign exchange markets, new shocks on economic growth," said Yudaeva (quoted by "RIA Novosti").

According to her, the too large fiscal deficit, on the one hand, leads to higher real exchange rate and reduce the competitive ability of Russian companies and to growth in the debt burden on the economy. "At some point, the state loses trust of markets, leading to sharp capital outflows, exchange rate crisis and the fall in economic growth," she explained.

"In the past year in two countries of the BRICS — Brazil, and South Africa — the volatility of exchange rates has increased dramatically due to the concern of the markets due to the budget situation. It is important for us not to repeat their mistakes," said Yudaeva, adding that "therefore, we need medium-term, approximately three years, the program of gradual reduction of the budget deficit with the transition to a new budgetary rule at the end".

Previously Bloomberg wrote that the Ministry of Finance and the Central Bank have rallied in a United front in the matter of the upcoming budget adjustment, stating the potential risks. The Agency noted similar reasoning of the Finance Minister Anton Siluanov and Central Bank Elvira Nabiullina in the beginning of April at the Congress of the Association of regional banks (ARB).

According to the Chairman of the Bank of Russia, an unbalanced budget is a "source of risk for the economy and for monetary policy." Nabiullina pointed out that these risks have receded, "urgently needed to develop programs that would allow to balance the budgetary system in the medium term". A similar view was expressed by the Minister of Finance, who noted that the absence of "the necessary measures now to reduce the budget deficit is a limiting factor to reduce the key rate". The imbalance, according to Siluanov, may lead to shocks, similar to the crisis of 1998-1999.

In December 2015 the President of Russia Vladimir Putin signed the law on the Federal budget for 2016. Budget revenues in 2016, according to the document, planned to amount to 13.7 billion rubles., and expenses — 16,099 trillion Deficit budget in the amount of 2.36 trillion enacted budget was calculated based on the cost of Urals oil at $50 a barrel. From the beginning of 2016 the average price of Urals crude oil, according to the Finance Ministry, amounted to $32 per barrel.
Ekaterina Metelitsa
---
Source: http://www.rbc.ru/finances/19/04/2016/5715e0389a7947b0573a2b6c?from=main