Home
/
Economy and Finance
/
/
Articles
Glazyev: For the economic miracle of Russia need a credit issue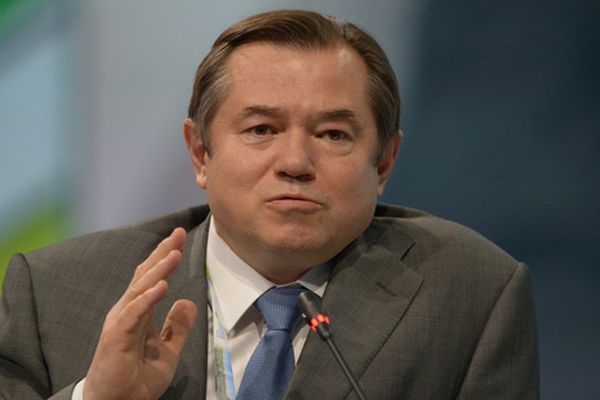 Credit issue – the only way to Finance the expansion of production in Russia, said on air "Russian news service" economist, academician of the Russian Academy of Sciences Sergey Glazyev.
"Another way to Finance the expansion of production at the moment we don't have. We're not the only one in this situation. For example, Europe after the war. Who financed Europe's output growth? People that have lost everything? Germany, for example? The Germans gave 20 marks. If the Germans headed our monetarists, they would still lay in ruins and was engaged in agriculture only," — said Glazyev.
He explained that the recovery of the German and French economies in the post-war years made the issue of credit secured by bills of the solvent enterprises. However, as the economist highlighted, it is necessary to take certain measures to avoid inflation.
"We need to ensure that money is not gone for speculative purposes and used in accordance with the business plans and commercial banks maintained control of Central banks in this case were monitoring the solvency of all companies, promissory notes that have been taken to secure the loan," he explained.
According to Glazyev, issue credit through public development banks and contributed to the Japanese economic miracle in the second half of the twentieth century. In favor of the state budget, as noted by the economist, in a huge scale and is a credit issue in the United States.
Also Glazyev noted that dLa different purposes you must enter a different credit rate.

"We don't need to focus on key bet shall be the betting system: different purposes for different rates. For the purposes of mortgage rate should be 2-3%, for import substitution is not more than 3-4%, for speculators who operate in the interbank market, but not manipulate them, and perform operations on your own risk – may be key, it has no influence on the real sector of the economy," said Glazyev.
He also noted that lending to enterprises of the defense industry rate can be zero or 1%.
"Behind the budget and is guaranteed to cover the costs," said the economist.
Credit issue — the increase of the Bank money supply of the country by creating new deposits for those customers who received loans.
---