Home
/
Economy and Finance
/
/
Events
Round table on "Russia — world financial center"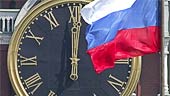 The center for strategic estimates and forecasts in conjunction with the Centre for socio-conservative policy holds a round table on the topic "Russia — a global financial centre". The event will be held on may 21 beginning at 14 hours in the Center of social-conservative policy at the following address: Gazetny pereulok, d. 3-5, p. 1.
The round table will be attended by State Duma deputies, experts, representatives of relevant ministries and agencies and representatives of the city hall of the city of Moscow.