Home
/
Economy and Finance
/
/
Articles
Medvedev instructed to study the inclusion of the printing press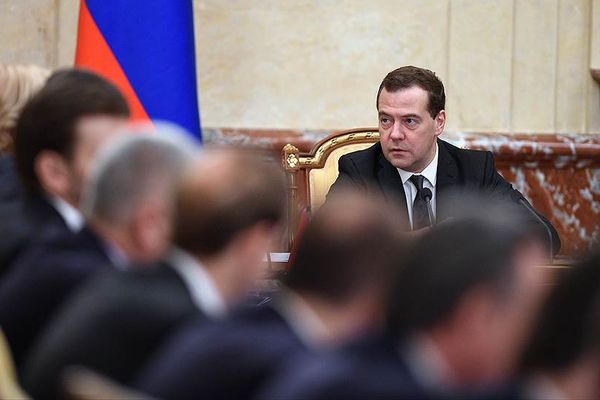 The prime minister of the Russian Federation Dmitry Medvedev at congress of "United Russia" has opposed turning on of the press for the sake of increase in expenses of the budget. Nevertheless support will be got by the population and a number of branches of economy.
"Times of a high oil rent have passed", - the head of the government has noted.
In his opinion, in the conditions of the low prices of oil and cuts in expenditure "there will be talk and on repartition of property as in 1917, but we perfectly know, than such talk comes to an end".
"There will be also appeals to turn on the press, but hardly someone from opponents of "United Russia" admits how many he will cost in that case bread in shop and as payments and grants can quickly depreciate, savings and salaries. They everything will be eaten by inflation", - Medvedev has warned.
He has urged and to reduce further state expenses, including optimization of government employees, but "we won't save in public and on development of the country". Support will be got by a mortgage.
"Many appeal to keep an available mortgage. I support this offer. I suggest to prolong the program of subsidizing of rates for mortgage lending. We still will discuss all reality", - Medvedev has noted.
He has also promised the help to business, having suggested "to keep a uniform tax on imputed income and to prolong it for three years".
Also the prime minister supports the initiative to increase the extreme size of revenue for business which works on the simplified system of the taxation, twice to 120 million rubles.
"I specially on this subject spoke yesterday with colleagues from Federal Tax Service. They believe that it will only increase receipt of the income in the budget", - he has noted.
---