Home
/
Economy and Finance
/
/
Events
The First Franco-Russian Financial Forum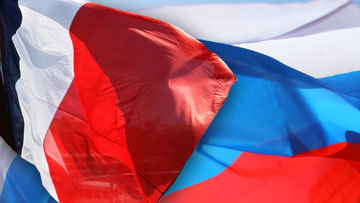 9 December 2010 in the hotel "RADISSON SLAVYANSKAYA" with the support of the Moscow international business Association, in the framework of the project "Moscow international Financial Center" launched by President Dmitry A. Medvedev, Paris EUROPLACE, the organisation promoting Paris as a financial centre, and the Moscow city Government will organize the I French-Russian Financial Forum.
The purpose of this Forum is to discuss opportunities for business development and cooperation between the financial markets of Paris and Moscow. The detailed programme of the forum attached.
I French-Russian Financial Forum will be opened by Ms. Christine LAGARDE, Minister of economy and Finance. However, the Forum will be addressed by Mr. Sergei Borisovich PAKHOMOV, Acting Chairman, state debt Committee city of Moscow, Mr. Yuri ROSLYAK, Deputy Mayor of Moscow, Mr. Vladimir MILOVIDOV, Head of FFMS, Mr. Dmitry TIMOFEEV, Chairman of the Board, NAUFOR, Mr. Arnaud DE BRESSON, CEO, Paris EUROPLACE, Mr. Ronald KENT, Executive Vice President, NYSE Euronext, Mr. Jean LEMIERRE, Senior Advisor, BNP Paribas, Mr. Jacques DER MEGREDETCHIAN, Chief Executive Director of business management, Troika Dialog, Mr. Bernardo SANCHEZ INCERA, Deputy Chairman of the management Board, Société Générale, as well as Mr. Jean-Pierre THOMAS, Partner, Lazard Frères.
---
Source: http://www.mibas.ru/ru/events/international/v-i-francuzsko-rossijskij-finansovyj