Home
/
Economy and Finance
/
/
Articles
Sberbank has predicted a new shock in the foreign exchange market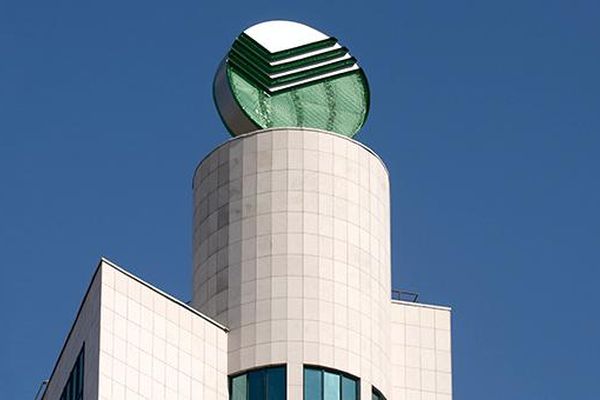 In the fourth

quarter of 2015.

Volatility

in the euro

/ dollar

will grow strongly

, analysts

Sberbank

CMR

.

Together

with the low prices

of oil

it will not allow

Russia

to get out of

a recession in the

next two years.
The Russian currency market in the end of this year can expect new shock, analysts of the Center of macroeconomic researches of the Savings Bank led by Julia Tsepljaevoj believe. Experts write in the fresh review «External shocks of 2015: unpleasantly, but without accident» that in the fourth quarter 2015 instability of pair euro/dollar will strongly grow.
In their opinion, rouble falling can exceed the natural level of decrease caused by falling of the prices for oil.
Oil, according to analysts, next year cannot be restored to $65 for barrel, predictably. «Taking into account effect from bolshego delays in China and growth of the offer of the Iranian oil average prices of mark Urals can make only $55 for barrel», - they specify.
In low prices on oil and to shocks in the currency market will result external factors, analysts specify. First, Russia can affect crisis in Greece and risk of its exit from an eurozone. The direct effect from it for Russia prenebrezhimo is small, but it is impossible to exclude shocks in the currency market and euro devaluation, analysts specify.
Secondly, the burst bubble can affect Russia in the share market of China. The Chinese stock market has lost for a month of 30 % of capitalisation, it can lead to sharp delay of economic growth in China. For Russia influence of this delay - shock of demand for raw materials, is specified by analysts. In their opinion, it is necessary to expect price reduction on energy carriers and metals.
Thirdly, Russia will be affected by removal of sanctions from Iran. The agreement across Iran is a positive event for the world, however it will almost immediately lead to shock in the oil market.
The fourth shock is, according to analysts of the Savings Bank, increase of rate FRS the USA. Rate increase will cause dollar strengthening, so, additional price reduction on gold and oil.
In the fourth quarter 2015 there can be simultaneously some external shocks, the director of the Center of macroeconomic researches of the Savings Bank of Russia Julia Tsepljaeva speaks. «Can happen so that the price for oil will in one stage leave downwards, for example again to $45 for barrel. Let it will be the short-term phenomenon, but it will be shock which will lead to rouble falling», - tells Tsepljaeva. She has added that does not see the fundamental reasons of easing of rouble, but it is impossible to exclude short-term shock falling.
Results of calculations of analysts of the Savings Bank show that in these conditions Russia one more year without consumption growth waits: «Inflation will decrease more slowly, than in the base scenario, real salaries and incomes will fall and in 2016». The exit from recession is postponed till 2017, they write in the review. In these conditions the mode of rigid economy of budgetary expenses will be inevitable. For example, indexation of pensions will pass in the volumes offered by the Ministry of Finance, below inflation (5,5 % in 2016) that will in addition strike under population incomes, analysts summarise.
Ekaterina Metelitsa
---
Source: <http://top.rbc.ru/finances/20/07/2015/55acccbf9a7947353470ba3b>