Home
/
Economy and Finance
/
/
Articles
In Russia is preparing a tax on cash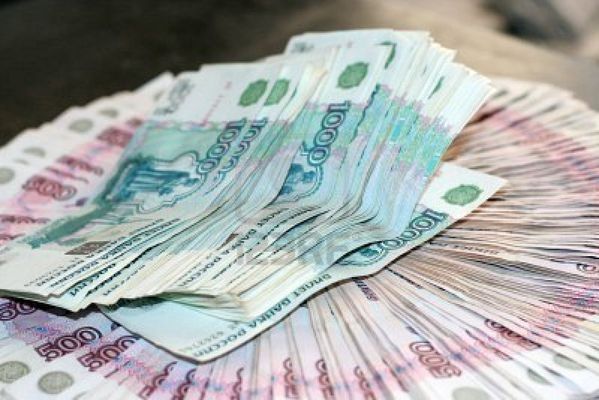 The Ministry of Finance and Ministry of economic development considering the introduction of a tax or fee for the cash payments. It can be included in the plan of accelerating the economy on 2018-24 gg, report "Vedomosti" with reference to familiar with the project officials.
The goal is "whitewashing" the economy, because the schema for "cashing" is used for tax evasion and illegal transactions.
Statistics of the Central Bank confirms the cardholder for the first nine months of 2016 took 19 trillion of cash, and paid for goods and services only by 8.7 trillion rubles. The total cash turnover amounted to 8.7% of GDP.
As the idea is considered a municipal tax, which would go to the budgets of subjects of the Russian Federation. To administer it through kontrolno-cash technics, explains a Federal official, it reflects a mode of payment, and credit additionally tax to the seller.
Another option - differentiated rate VAT: for non-cash purchases, it can be reduced. But this approach to some extent contradicts one of the basic principles of tax law, which requires freedom of movement on territory of Russia of goods and financial assets, says head of tax practice at "Egorov, Puginsky, Afanasiev and partners".
According to him, if the authorities decide to introduce such a tax, it is most likely that it will be quasianalogue payment, which would not fall under the restrictions of the tax law.
The result will be the appearance in the stores of each product two price tags - one with non-cash amount, the other - with the amount of paper money.
Studied, in particular, the experience of India and Azerbaijan, where there is a tax on transactions in cash not only for shopping but also when withdrawing money from the account.
In addition, the government is considering other forms of struggle with the cash turnover. The Ministry of Finance in 2012 has proposed to prohibit the purchase of the paper money for the sum more than 600 thousand rubles, and then 300 thousand rubles.
In January the topic was again discussed, and the limit was proposed to establish at the level of 500 thousand rubles. Finance Minister Anton Siluanov said he supports the initiative.
However, officials acknowledged, to implement the idea while it will be difficult: not all retail outlets in the regions have the necessary infrastructure for cashless payments.
In addition, issues due to restrictions on cash can arise in the constitutional court.
---
Source: