Home
/
Economy and Finance
/
/
Articles
The world Bank: a reserve Fund by the end of the year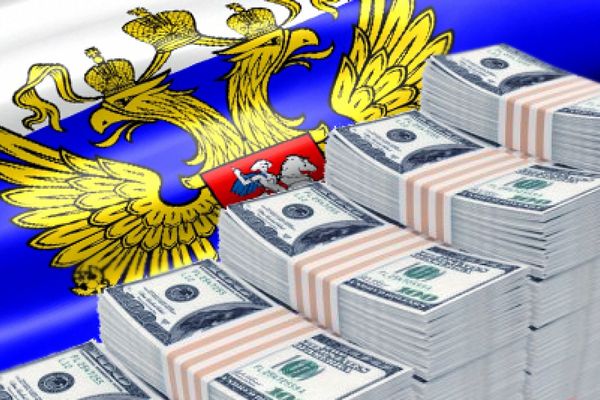 Russia will spend the entire reserve Fund by the end of 2016, according to experts of the world Bank (WB). Their findings are outlined in a new report on the Russian economy "a Long path of economic recovery." "Russia will be difficult to achieve the deficit target of the budget for 2016 at 3.0% of GDP, and the need to Finance the excessive spending of the budget will continue to Deplete the reserve Fund of the country," write the economists.
The depletion of the reserve Fund in 2016, the baseline scenario of world Bank for Russia, the report shows. At the end of 2015, the Fund had $46 billion then Russia will have either to borrow or to raise additional funds through privatization. Thus all scenarios for Russia provide for the lifting of economic sanctions in 2018, low oil prices and the lack of structural reforms before the presidential elections of 2018
In the baseline scenario in 2016, real GDP of Russia will decrease by 1.9%, the WB expects that in 2017, the reduction will be replaced by slight growth (1.1 percent). Compared with the September release of the report, experts decreased the growth rate by 1.3 percentage points, mainly due to revision in projected oil prices downward. The world Bank expects in 2016 the average price of oil of about $37 per barrel, while for 2017 - gradual increase in prices. Pessimistic scenario the EOS involves the decline of Russia's GDP in 2016 to 2.5% with oil at $30 per barrel.
The WB notes that the adaptation of Russian economy to the oil shock and sanctions 2014 occurs through a sharp drop in income. Gross national income fell by about 10%. Household consumption fell by 9.6% for the first time since the global financial crisis in 2008
The Central Bank has a prudent policy of flexible exchange rate, says WB, which contributes to the competitiveness of certain industries. But the recession "negates the significant achievements of Russia in the field of poverty reduction". "In the baseline scenario the number of poor people in 2016 will increase by 1.1 million people, and the poverty rate will rise to 14.2%. This increase will nullify the progress made over the last ten years, and will be the most significant increase for the period after the economic crisis of 1998-1999," writes the WB. The level of poverty will grow under all scenarios.
Long-term trajectory of economic growth in Russia will depend on the effectiveness of structural reforms and investment in new industries, according to the world Bank experts. Otherwise Russia "might lose the opportunities created in connection with a price advantage, and the challenge of significantly improving productivity to accelerate long-term economic growth can become difficult, if not overcome structural constraints".
Sergey Smirnov
---
Source: http://www.vedomosti.ru/economics/articles/2016/04/06/636660-bank-rossiya-rezervnogo