Home
/
Economy and Finance
/
New technologies in the financial markets
/
Analytics
New technologies in the financial markets
Research project focused around the study of problems in the functioning of modern financial markets. special attention is paid to the functioning and development of the stock market. examines the technology and techniques of manipulation and control the stock market. Developed methods of forming resistant to manipulation of stock market indices, as well as methods of forming the fair price of shares on the stock market.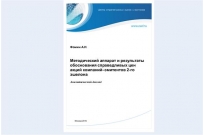 Shares of companies whose shares are on the stock exchange, are an attractive investment instrument.
30-09-2010 Alexander_Fomin 3094 0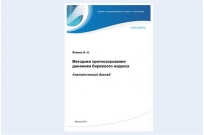 As applied to Russian conditions, traditional methods of forecasting the dynamics of the stock market — fundamental and technical analysis can not be applied in full. Fundamental analysis that require knowledge of real values of all the main financial indicators of the companies-issuers, in the Russian context is difficult to apply because of the lack of reliable information.
30-09-2009 Alexander_Fomin 3606 0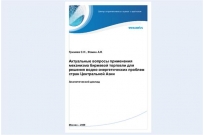 In the Central Asian region there are complex issues providing resources (water, electricity, gas, coal), the key element of which is water. In the USSR the problem of redistribution of resources between the republics of Central Asia and Kazakhstan were solved by administrative methods: set the volume of necessary supplies and appropriate tariffs for resources.
28-10-2008 Grinyaev Sergey 4891 0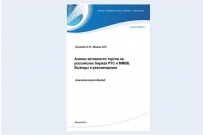 Prepared regular analytical report. The report, 36 p. Electronic version available on our website. This analytical report is devoted to analysis of the functioning of the exchange infrastructure of the Russian stock market in various conditions.
13-09-2008 Alexander_Fomin 4034 0